Jump to recipe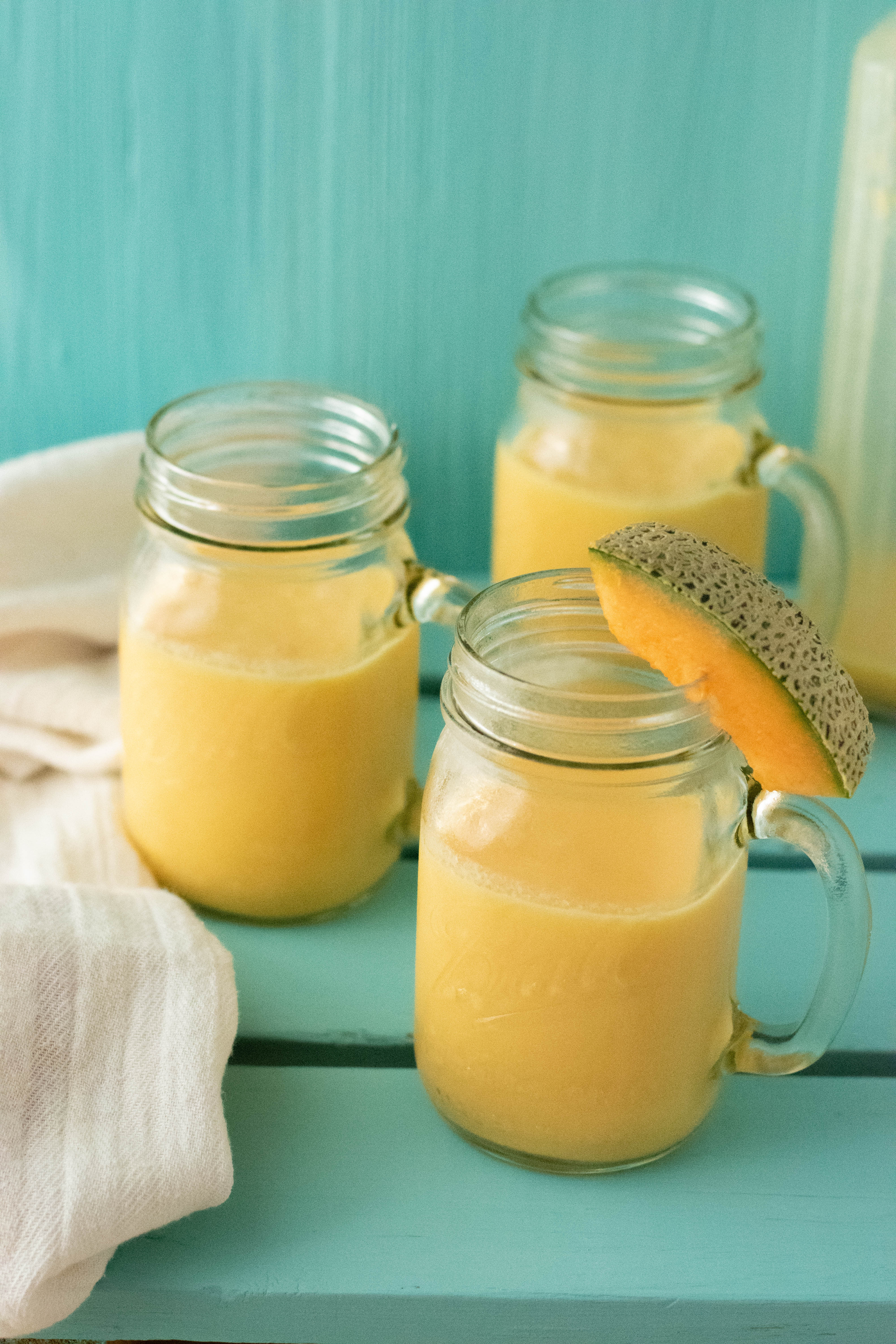 Cantaloupe Colada is a refreshing twist on the classic Piña Colada.
Don't get me wrong, I love the original and I am a big pineapple fan; but when cantaloupe is in season and deliciously sweet, it makes a nice addition with the coconut, lime juice and rum.
Is It Really A Cantaloupe?
So it turns out, that the cantaloupes that we usually see in America, are actually called muskmelons. The true canataloupe is named for a castle in Italy, but they are not exported. How about that?!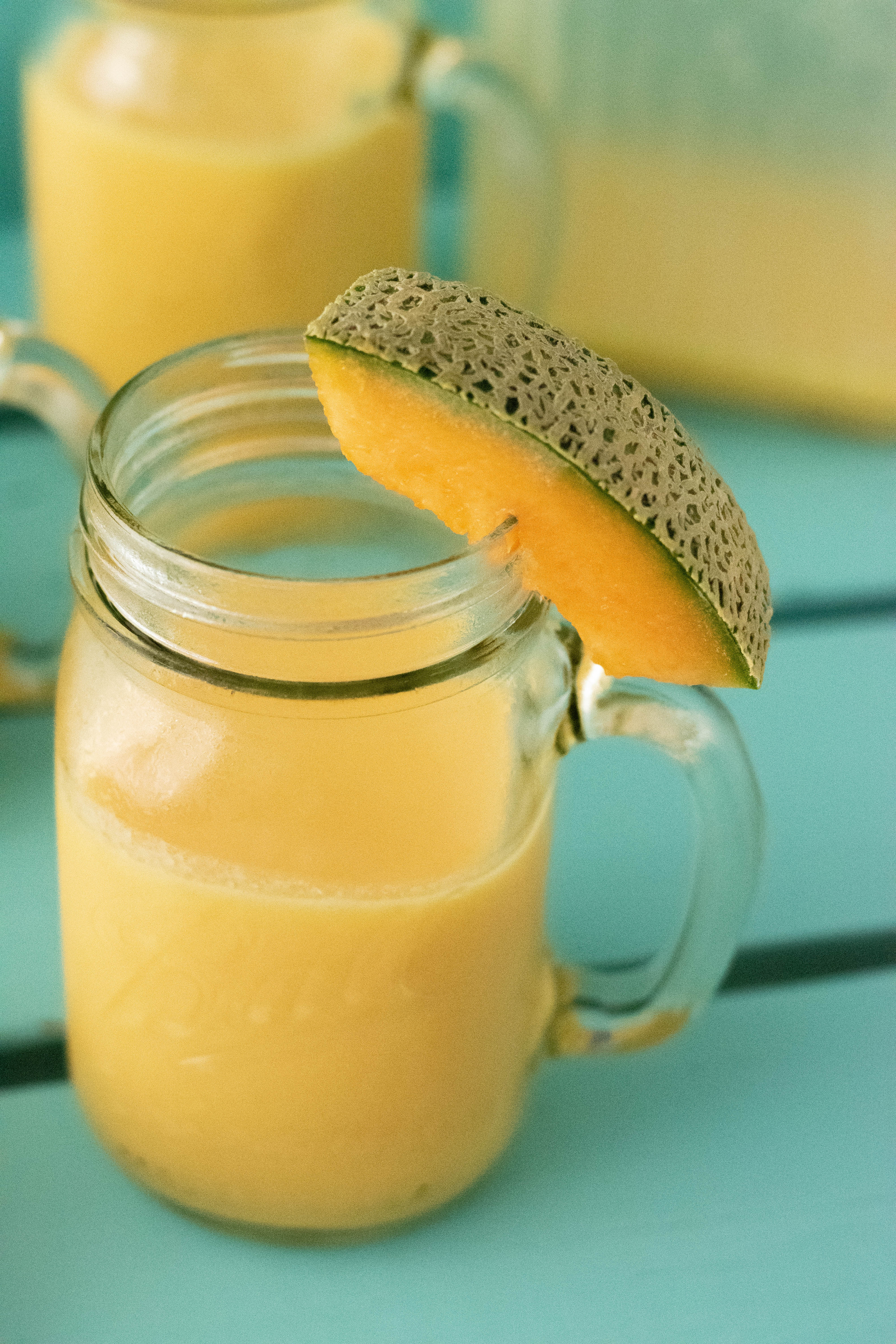 How to Choose Cantaloupe (Muskmelon)
You want to choose one that feels heavy for its size, is sweet and fragrant and yields slighty to pressure on the blossom end. Store the muskmelon at room temperature, but you can store it in the fridge if it's too ripe.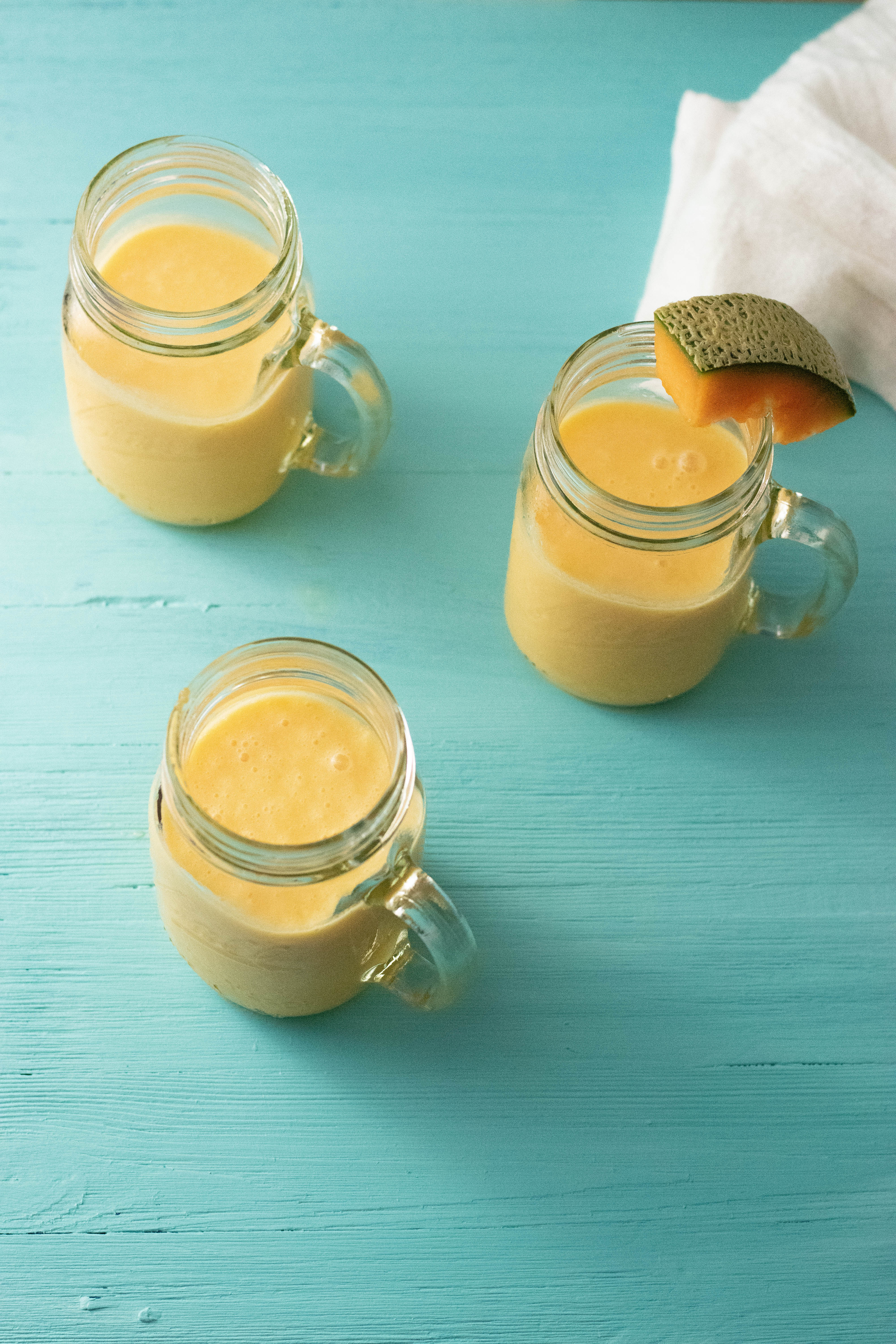 Other Delicious Drinks
(I updated this post from the original back in 2010 because I wanted to reshoot the photos.)
Cantaloupe Colada

Ingredients
1 ripe cantaloupe (approximately 3 cups) reserve a few wedges for garnish
1/2 cup coco lopez
2 limes, freshly squeezed
1/2 cup rum
1 1/2 cups ice
Instructions
Place glasses in the freezer to make them cold and frosted.
Blend all ingredients in a blender, smoothie maker or food processor and blend until smooth
Serve immediately and enjoy! (It still lasts a bit in the fridge, just won't be as frothy)