Jump to recipe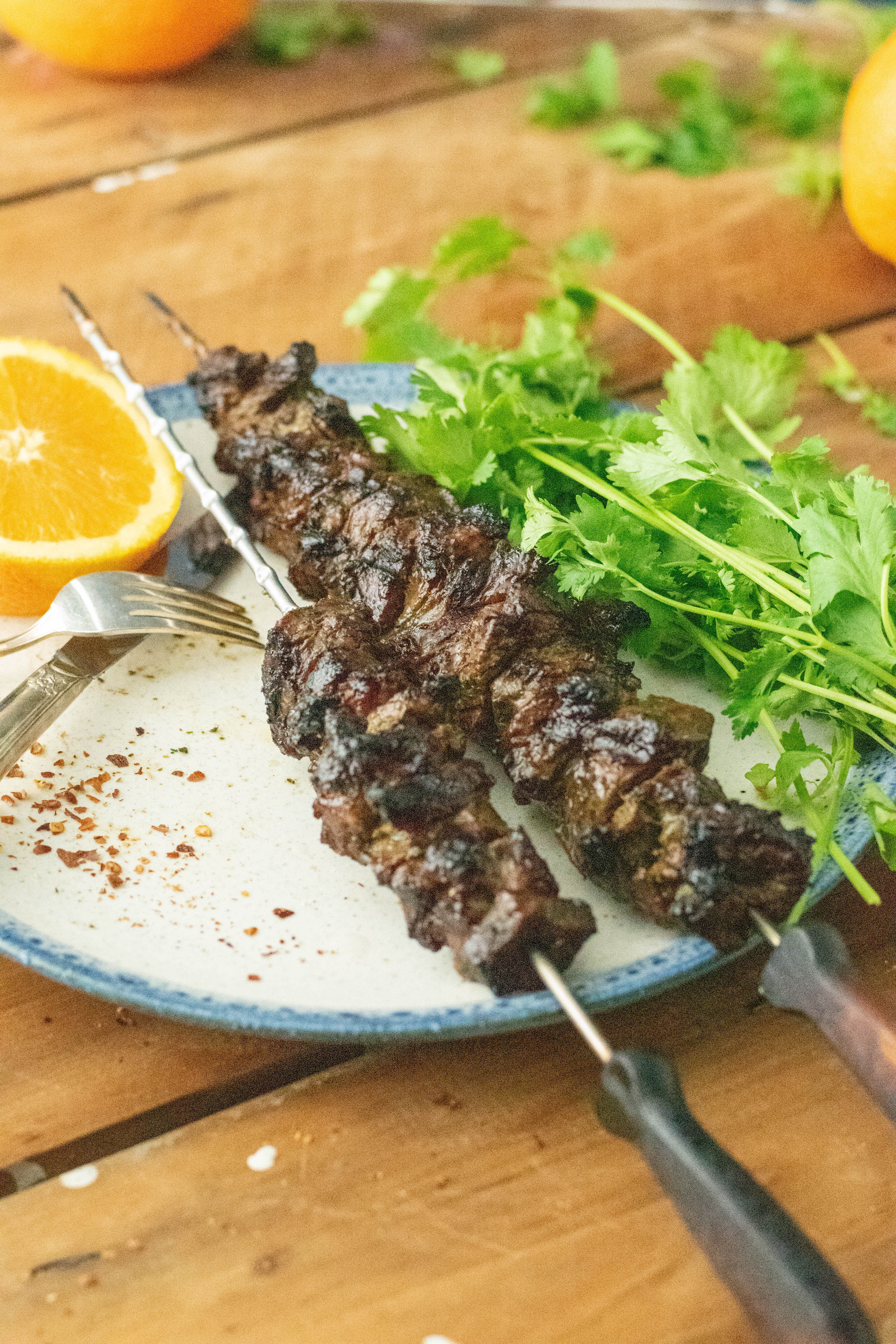 This beef kebab orange-herb marinade is adapted from an appetizer I used to make on the grill station at Spice Market Restaurant. It's an updated post as the original one was It is super flavorful and is great to make when entertaining since you just throw it all in the blender. Your guests will be asking you for this recipe, guaranteed!
This hits it all, sweet, salty, spicy, umami, herbaceous and citrus notes.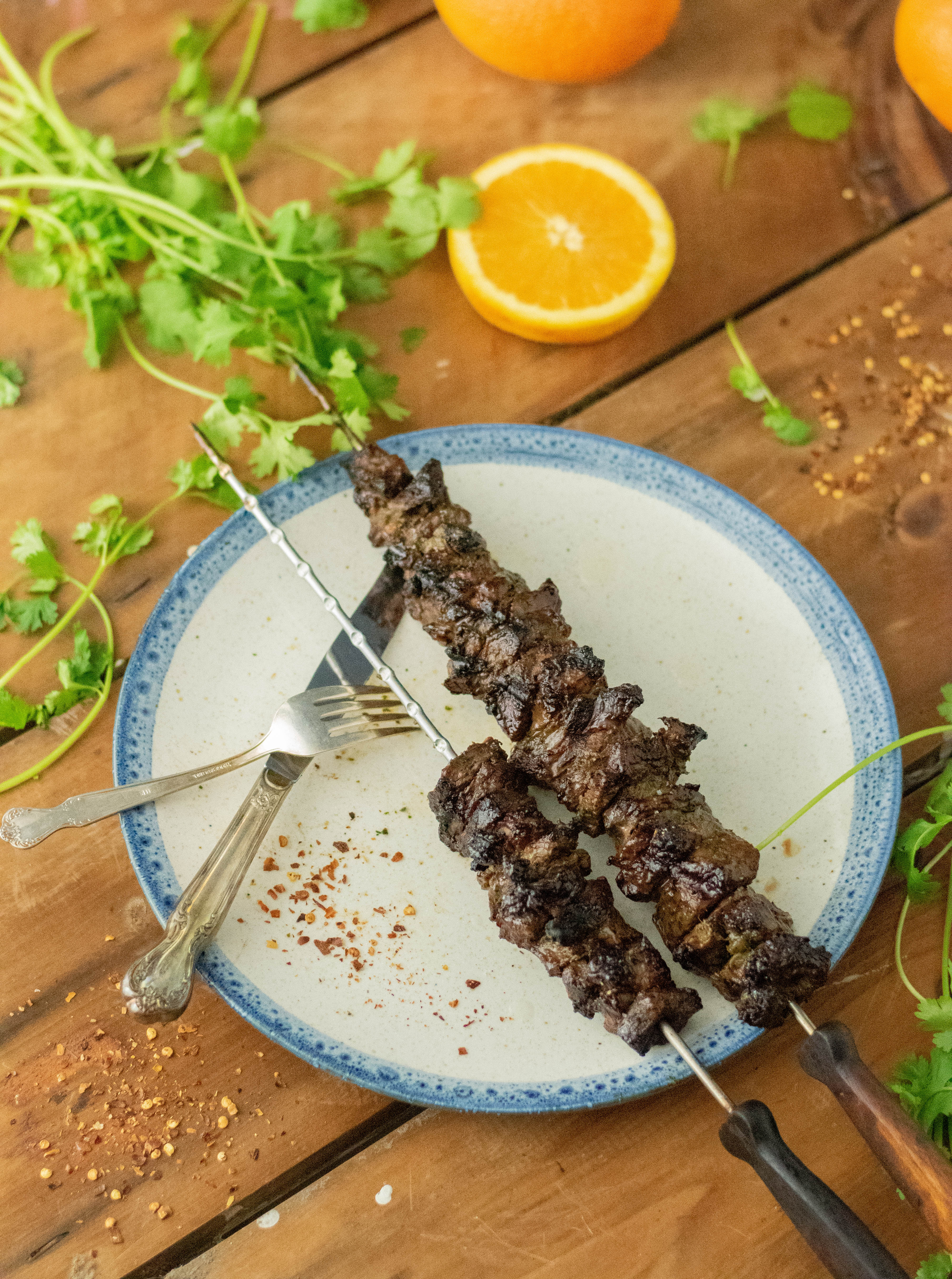 Don't love spice? just tone it down. I do this when I serve it for my kids.
Not a cilantro fan? try parsley and a little thyme. I've also marinaded chicken instead of beef. While it's good, it's definitely better with beef because of the orange. Trying swapping lemon zest and see if you prefer that.
Grilled Steak / Orange-Herb Marinade

Ingredients
2 bunches fresh cilantro (discard only tough stems at the ends)
1/2 cup low sodium soy sauce
1/4 cup brown sugar
1-2 garlic cloves
1 teaspoon chili flakes
2 small oranges, zested (not juice, just peel)
1/2 cup pure olive oil
2 pounds chuck steak (good marbeling)
Instructions
Blend all ingredients until fully combined and marinate beef for up to 3 hours.
Skewer meat on metal skewers or wooden ones that have been soaking in water overnight.
Grill the beef at the hottest temperature with the grill cover closed, until fully charred on all sides.
If cooking indoors, prepare a sheet pan (cookie pan) with parchment or foil and top with a cooling rack and roast at 400 degrees for approximately 20 minutes, turning half way through. They should be charred on all sides.