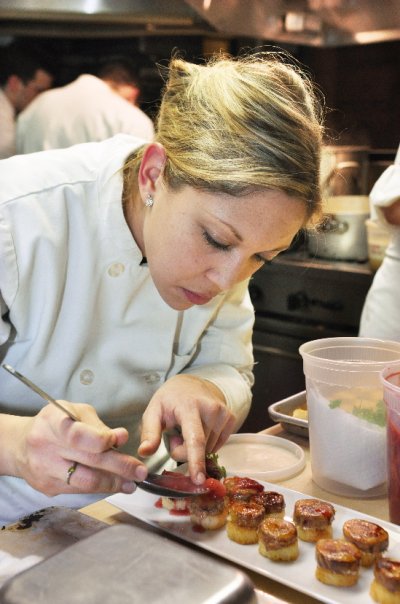 Hi, I'm Sandy also known as "Plantains & Challah"  (I was born to a Colombian-Argentinean-Jewish family) 
I trained at The Culinary Institute of America in Hyde Park, NY and I cooked in kitchens professionally for over 12 years. (Including private home kitchens) I have been fortunate to work with some amazing Chefs in New York City during that time.
Now, as a mom of two and home cook myself, I understand that home cooks are forever searching for recipes to come up with meals! I teach you the skills behind the recipes so you can make any meal and feel empowered in your kitchen!
Please note* any recipes you find here will follow a kosher guideline, (no pork, seafood or mixing meat/poultry together). I focus on techniques which can be applied across all foods.