Jump to recipe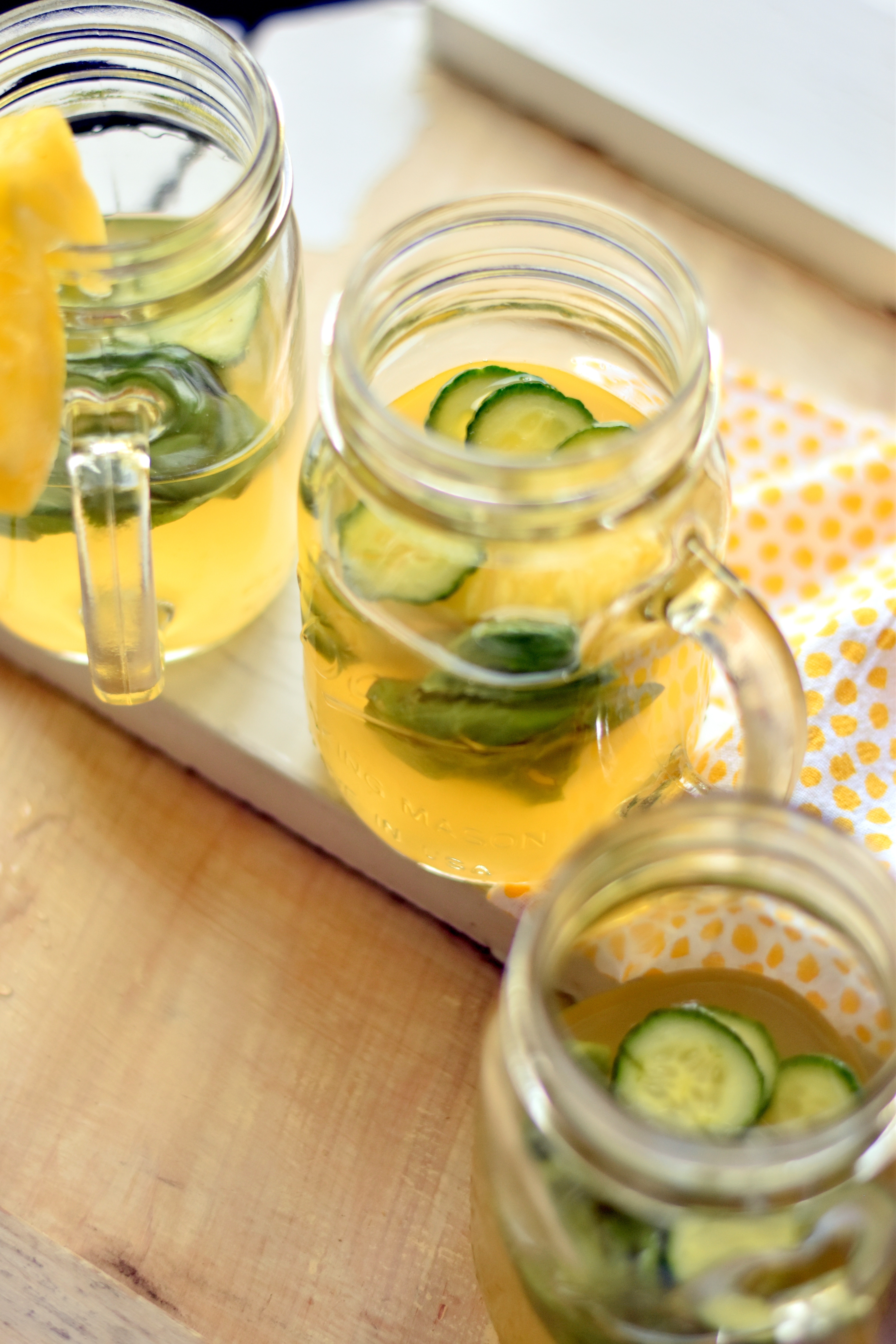 If you never heard of a Lychee, listen up, because they are amazing! Lychees are native to Southeast Asia, but can be found in Florida, California and Hawaii. It's a small fruit, and has a bumpy reddish-pink exterior. The inside is white flesh (almost jelly like) and there is a single pit. It's juicy and sweet and almost floral! You can find them fresh between June and July, and you can find them year round in a can. They are usually in some type of syrup, so for this drink – I don't recommend that.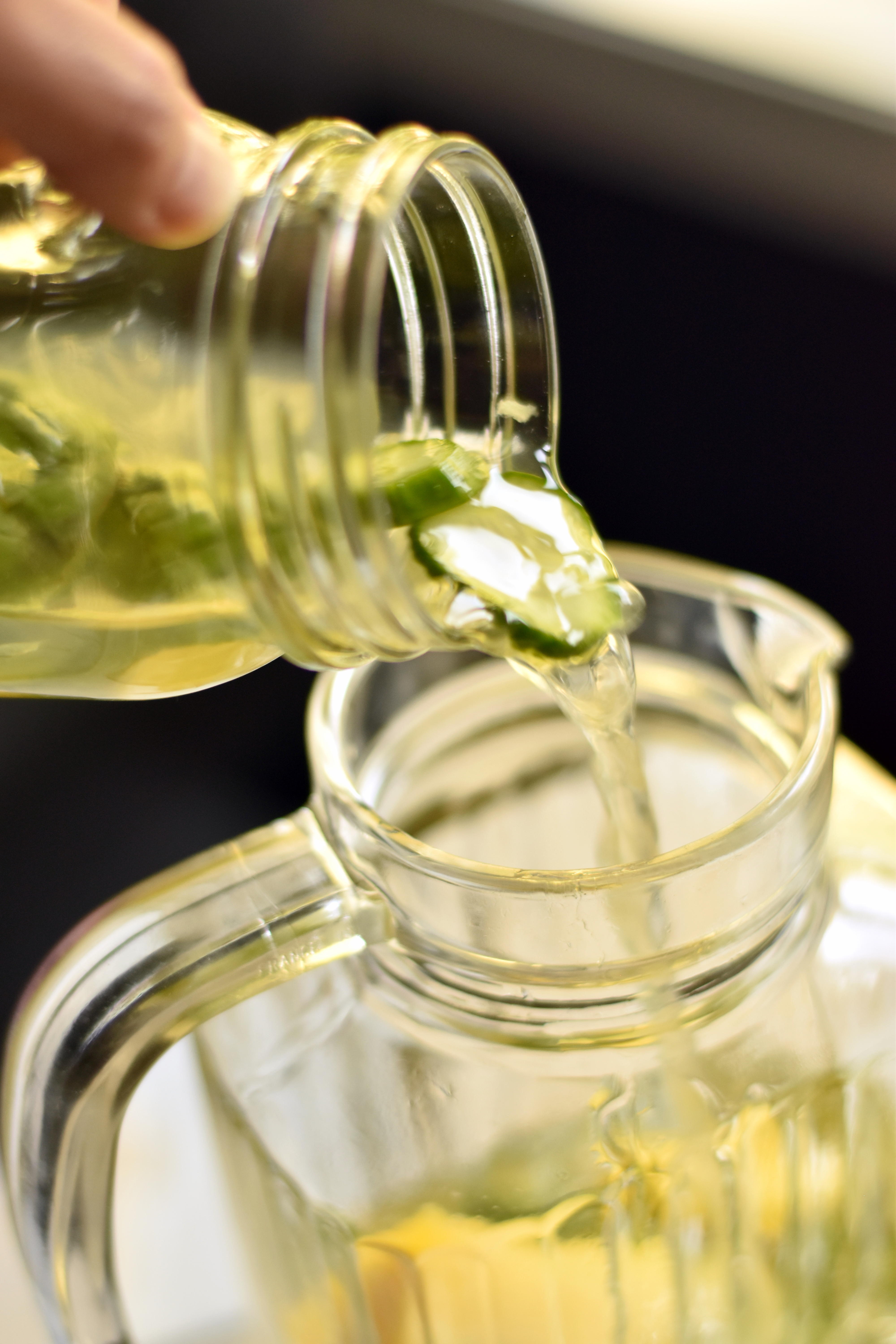 I used the Ceres Juice brand that comes like this.  (Disclosure: that's an amazon affiliate link) I shared the link mainly for you to see what it looks like; but you can definitely find it at your local supermarket. If you want fresh, you can also purchase on amazon here if you don't find them near you.
PINEAPPLE HACK:
Ceres brand does have some pear juice in the mix, (not sure why) so just keep that in mind, but it works well for this drink. Since it has floral notes, I decided to mix it with pineapple which is sweet and fragrant. I talk about this on my how to cut a pineapple video  (Scroll down to the pineapple video) you can save the pineapple core and throw it into your water, or any beverage and it adds SO MUCH FLAVOR!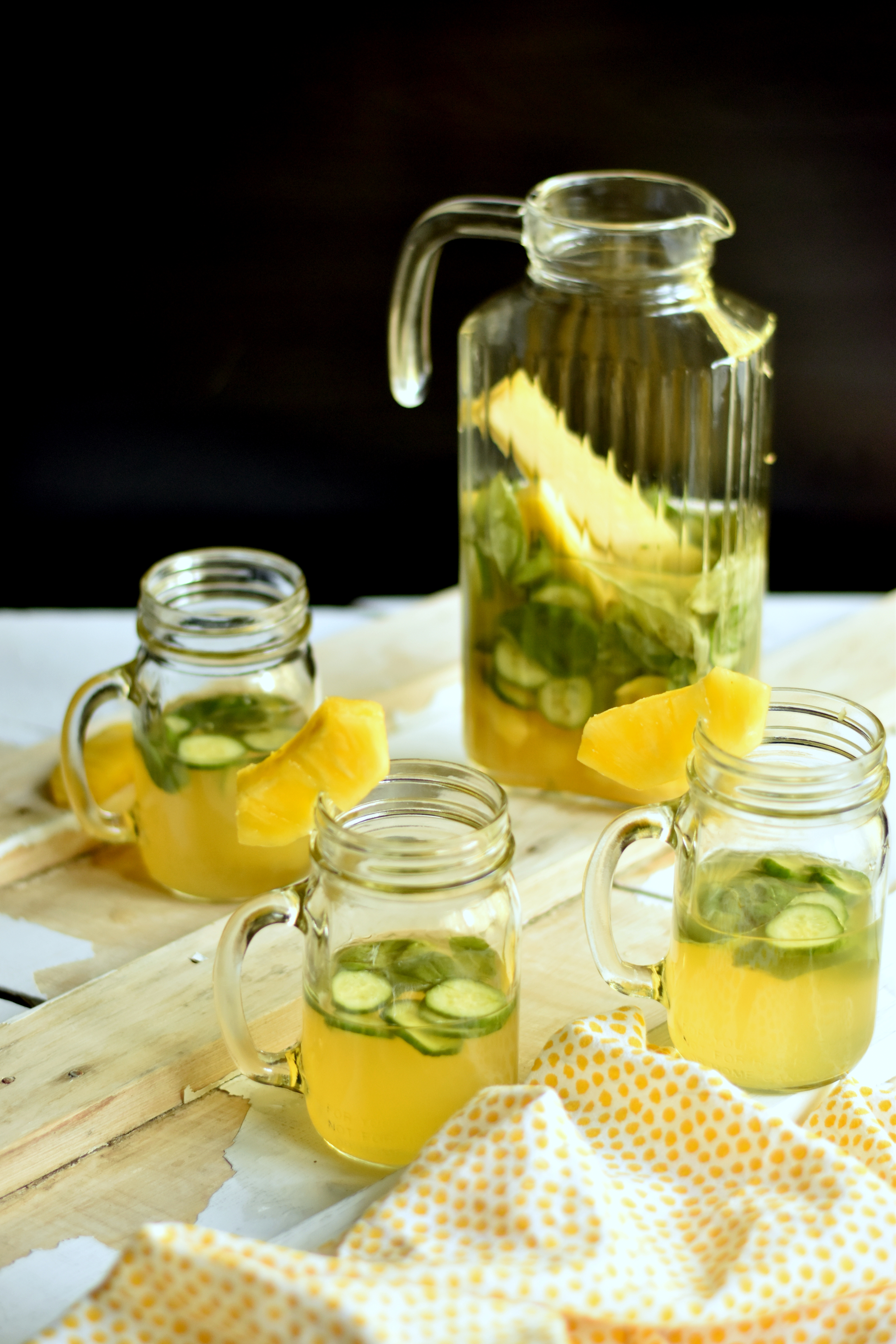 I added cucumbers to freshen it up, lemon to brighten it and basil to add some herb notes. It really requires NO ADDED SUGAR and it is insanely refreshing with some ice. I chose not to add alcohol to this, because it really quenches your thirst as is, plus I have kids and they would appreciate that I thought of them! But, you totally could add a little rum or vodka!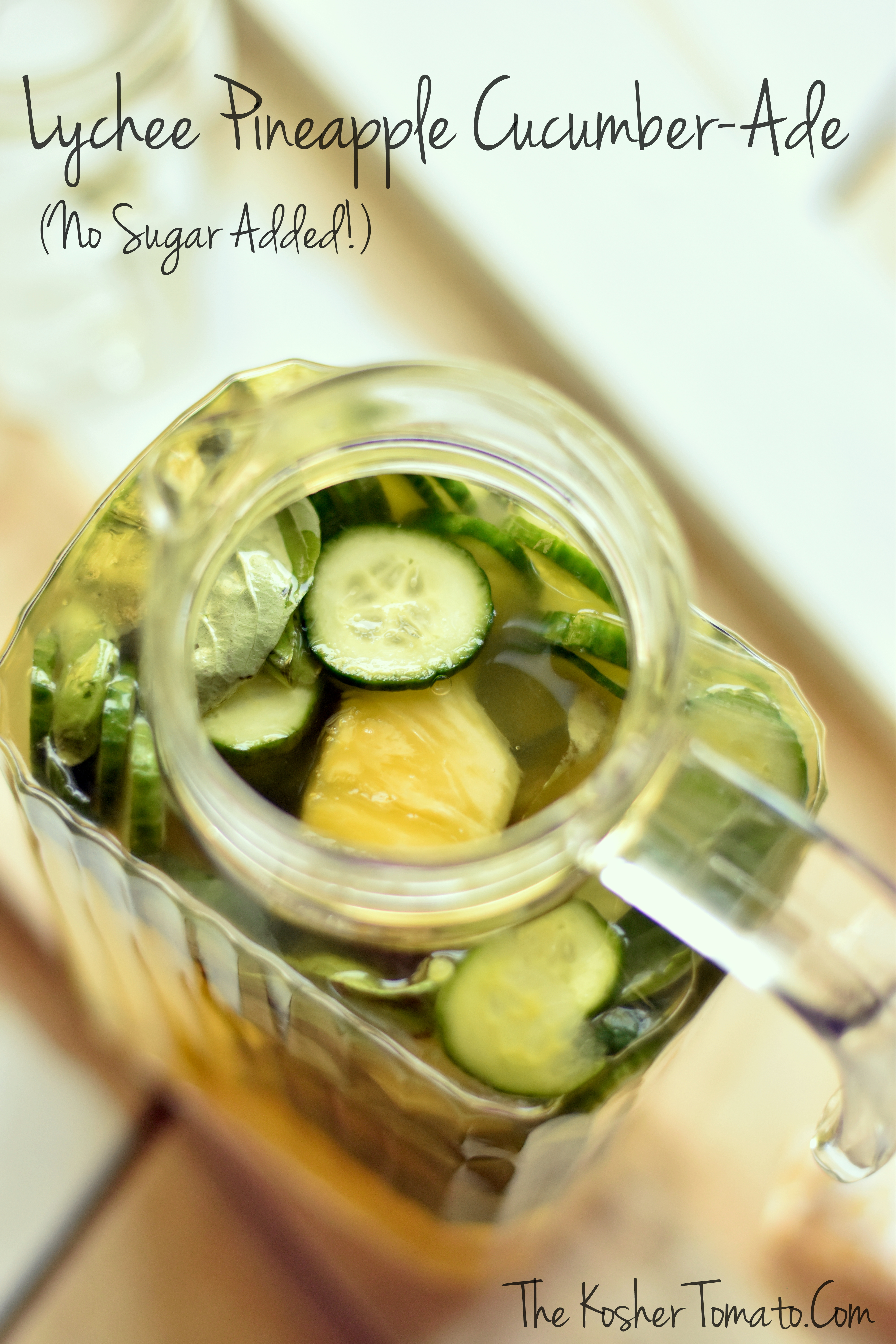 Make this for your 4th of July BBQ or anytime it's SO hot out like it is recently in New Jersey! If you make it, let me know and tag me on social media @thekoshertomato!
Lychee Pineapple Cucumber-Ade

Ingredients
1 liter Ceres brand lychee juice
1/4 cup fresh lemon juice
2 cups cold water
1 cup fresh pineapple, chopped PLUS core
2 small cucumbers (I used the English cucumbers) thinly sliced
1/2 cup fresh basil leaves
Handful of ice
Instructions
Mix all ingredients together in a large pitcher and allow to chill in the fridge for about 30 minutes. Add ice right before serving. Garnish with pieces of pineapple.