Most recipes that include spinach in a baked good, you will likely find that it's pureed and then added to the batter. While it does add beautiful color, sometimes that is not what you're going for. In these muffins, I cut spinach leaves into ribbons (chiffonade) and folded them into the batter.
The result? Outstanding.
It's true, I was only planning to make banana zucchini muffins, but when I saw the vibrant spinach in the fridge, I knew it had to join the team. The more veggies I can pack into one food for my kids, the better!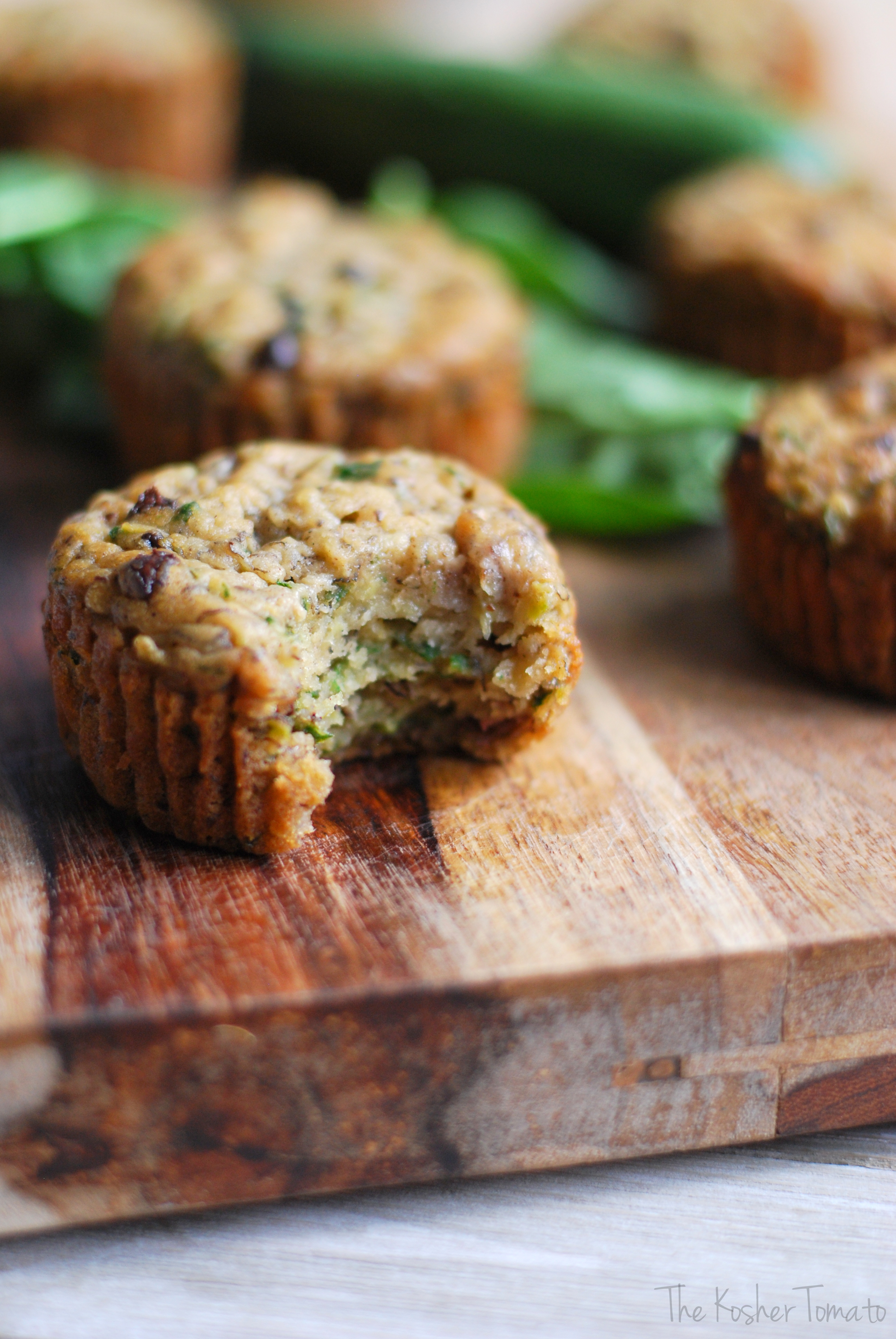 They are so incredibly moist and have only specks of green in them, which I find so appealing. I did add a few semi-sweet chocolate chips to entice my kids, but the truth is that they taste delicious on their own, and you might enjoy it without them, and maybe swapping out nuts instead. It would make for an awesome crunch factor! Either way, I urge you to make these! I made them on a Friday and they were gone by Sunday!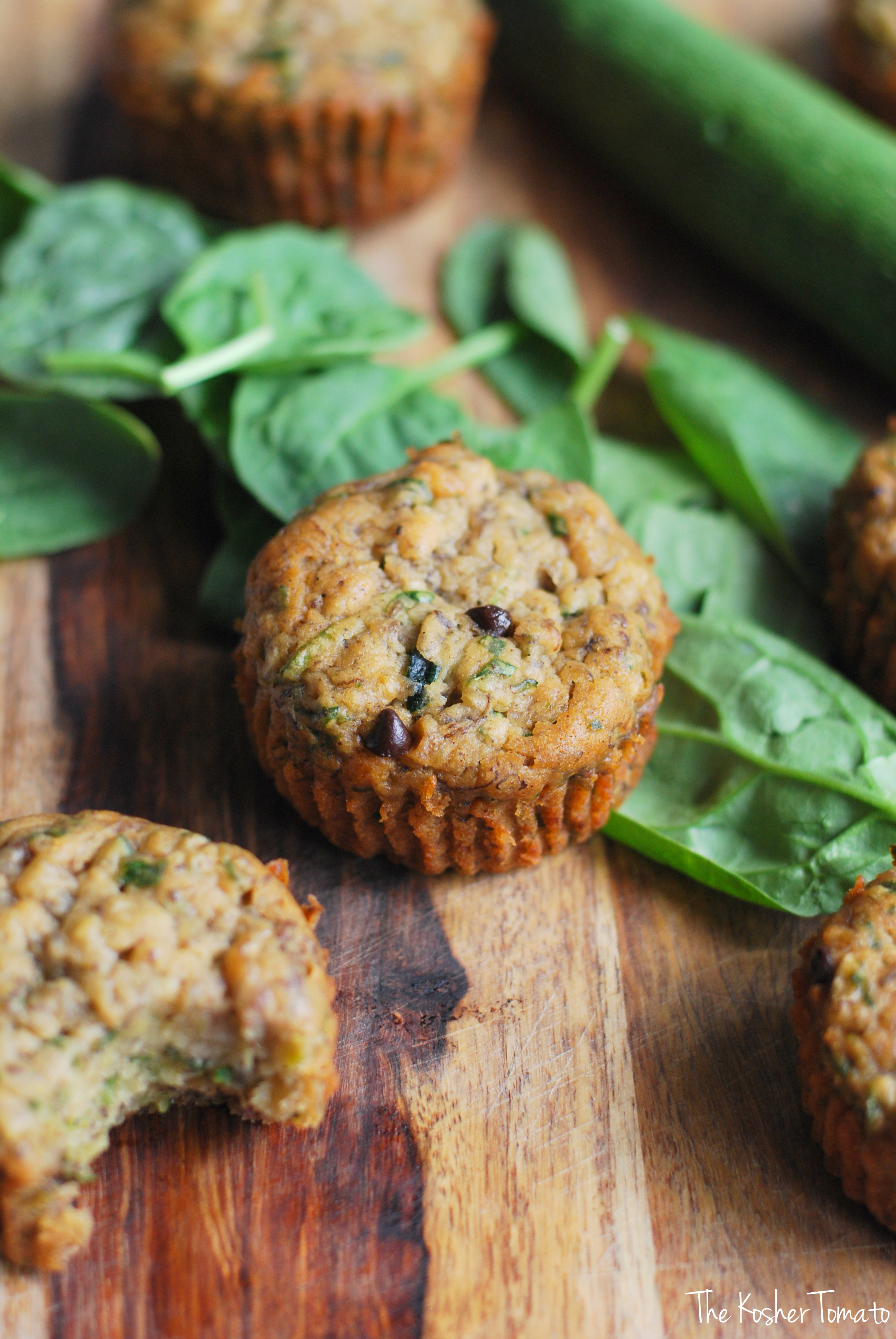 As always, I LOVE when you take photos of your creations and share them with me! tag me on social media @thekoshertomato
<3 Sandy
Recipe adapted from Sunny Days with My Loves
Spinach Zucchini + Banana Muffins
Ingredients
3 overripe bananas (just specked with brown spots works too!)
1 ¼ C fresh zucchini, grated
1 cup spinach, chiffonade (ribbon cut)
1 1/2 C all-purpose flour
1/2 cup olive oil
3/4 C pure maple syrup
1 flax egg, (1 Tablespoon ground flax seed, 2.5 Tablespoon water, mixed and allowed to sit and thicken)
1 teaspoon baking soda
1/2 teaspoon baking powder
1 teaspoon cinnamon
½ teaspoon allspice
¼ teaspoon nutmeg
1 teaspoon vanilla
1/2 tsp salt
½ cup semi-sweet chocolate chips (optional)
Instructions
Preheat oven to 350 degrees F. In a bowl, combine mashed bananas, oil, flax egg, vanilla, and mix.
Add in maple syrup, baking powder, baking soda, salt, and mix well.
Add flour, and mix until just combined.
Fold in zucchini, spinach and chocolate chips (if using)
Pour mixture into a greased muffin tins. (I used liners)
Bake for about 25-30 minutes until golden brown and springy to the touch. Allow to cool (unless you like it warm - then go for it!!)
https://plantainsandchallah.com/spinach-zucchini-banana-muffins/