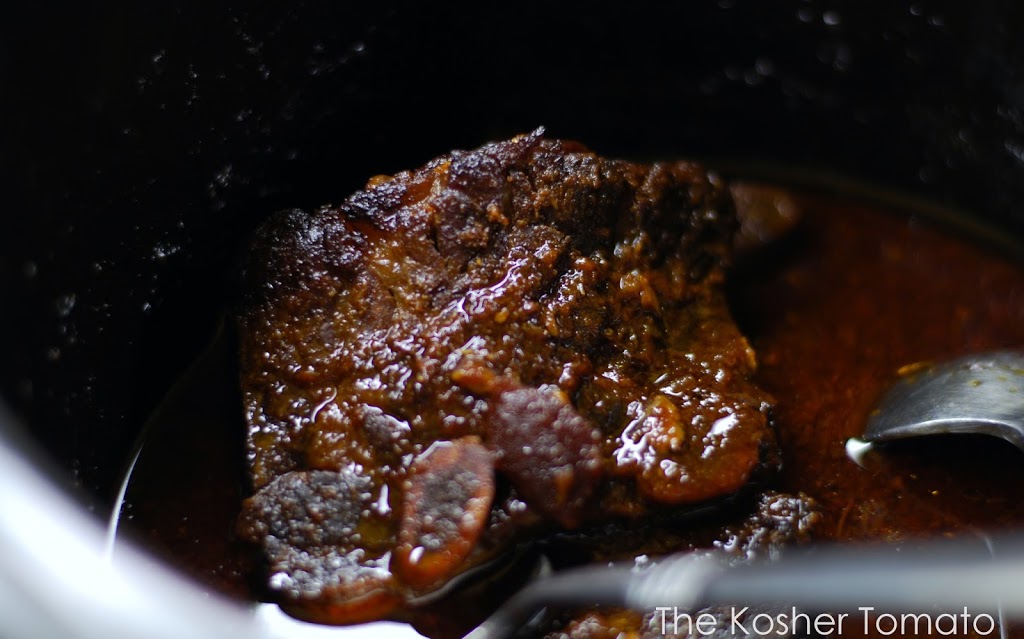 "Flanken" refers to the style of cut that these ribs are. The cut is across the bone, so that each slice contains a little bone. 
"English cut" is another popular way you might have seen short ribs, and that is cut between the ribs, leaving a thick piece of meat sitting on one piece of bone.
I do think that properly braising this cut of beef is the best and most authentic way to go, but this is more practical when you can't be home to watch the oven.
This method is tender and flavorful, and I can toss it all into my crock pot the night before, and turn it on in the morning before work. It's a win- win!
Slow Cooked Flanken Short Ribs
1.5 pounds flanken style short ribs
3-4 garlic cloves, minced or simply smashed
1/2 cup beef broth (chicken or vegetable works too)
1/2 cup tomato product (chopped, crushed, pureed, etc)
1/4 cup good red wine (one that you would drink)
1. Season the meat to your liking – just make sure it is evenly coating both sides of the meat.
2. Layer the vegetables, then the meat, then the liquids in the slow cooker and cook on low for 8 hours.