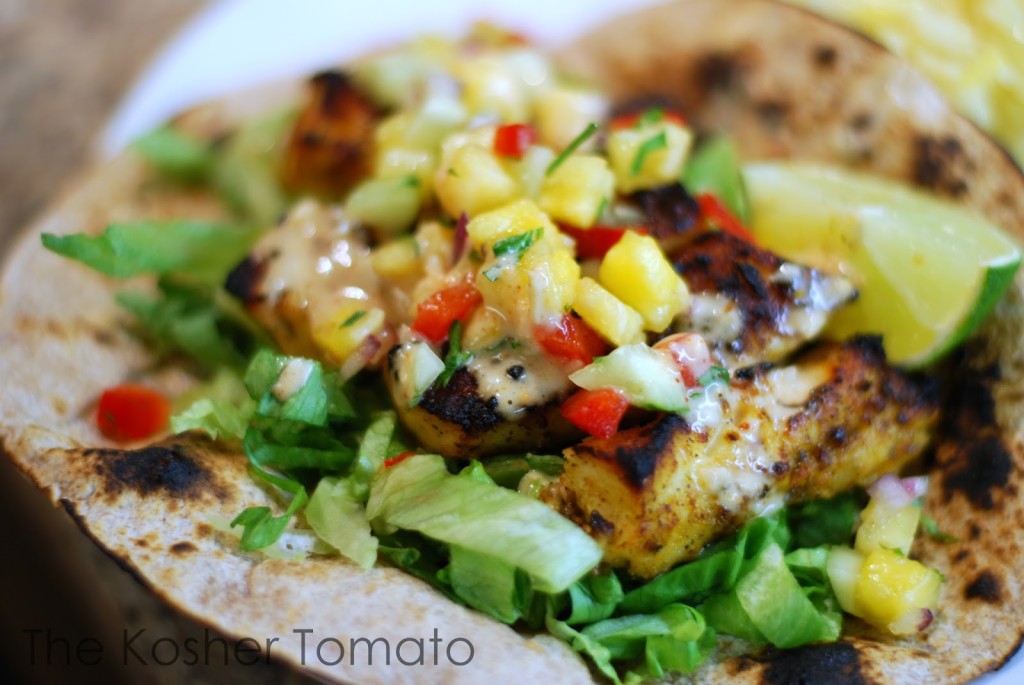 Happy 4th of July! Wow, I can't believe it is already JULY! My first ever garden that I started with my daughter around Memorial day is already starting to sprout small tomatoes and peppers! I am so excited!
You don't want a heavy meal in the summer to bog you down, which is why I love making these tacos because they are easy to make, are refreshing and light. 

I make sure to really get a good crust on the fish to give it depth of flavor, and the sauce and salsa makes it extra juicy. It's nice as a lunch, but a couple of these are sustaining enough for dinner as well.

For a crowd, you can even just cook the fish ahead of time, have the fixin's ready to go on the side and have your friends make their own tacos! 
I love any variation of this salsa. You can swap out any fruit (mango, watermelon, etc) depending on what you are serving it with. It's an easy way to use up fruit that is starting to over ripe and works well with poultry, fish and dessert. Just remember the basics: it has a fruit, some veggies, olive oil and some acid – like lemon or lime juice or vinegar.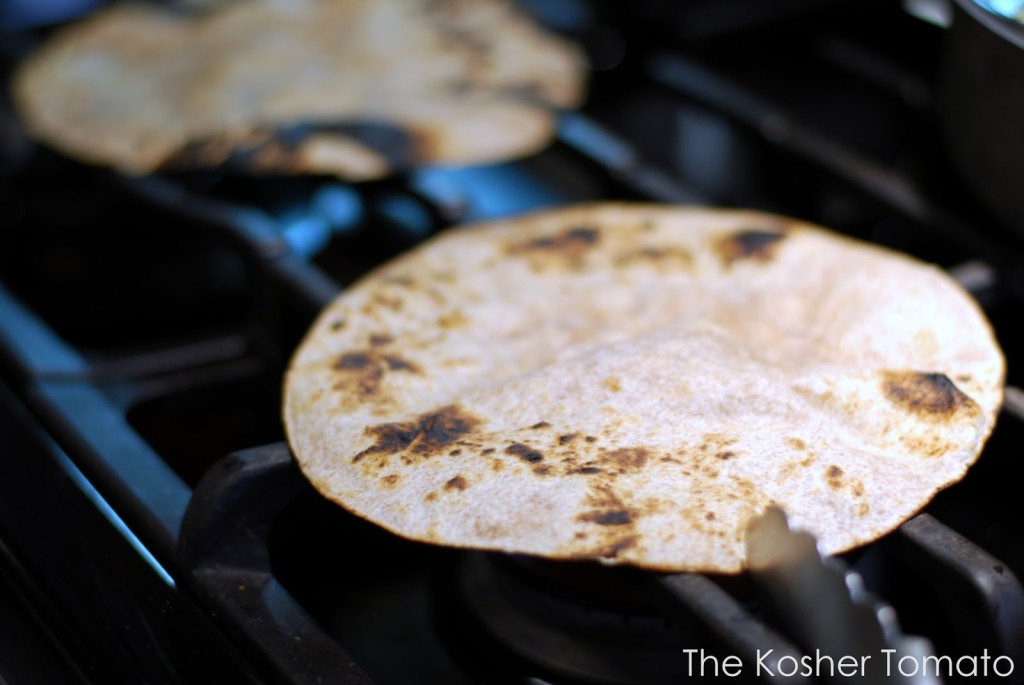 I think tacos taste better when you grill them a bit on your stove – on the open flame. Just enough to get a little char on them, but not so much that you can fold them around your fish.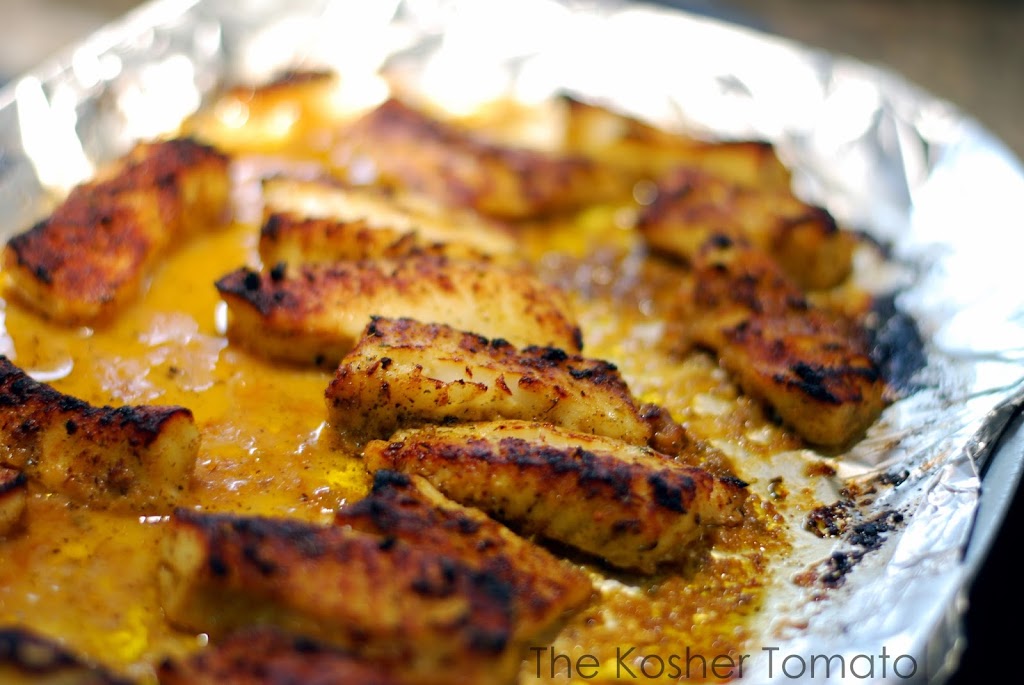 Fish Tacos, Chili Lime Mayo + Pineapple Salsa
1 lb tilapia, cod or other firm white flesh fish
drizzle of olive oil
1 tsp salt
1 tsp chili powder
1/2 tsp turmeric powder
Slice fish into rectangles (or other manageable pieces to fit into the tacos) and season. Broil until charred and look like the picture above. Set aside.
Chili Mayo
1/2 cup mayo
1 lime, juiced
1/2 tsp ( or more if desired) cayenne pepper
1 tbsp buttermilk
1 tbsp horseradish
Mix all together and reserve to put over your fish.
Pineapple Salsa 
(the amounts don't really matter – just mix it up!)
1 cup pineapple, small dice
1/4 cup red pepper, small dice
1/4 cup cucumber, small dice
1/8 cup red onion, small dice
2 tbsp cilantro, chiffonade 
<–video on how to do it
1/8 cup olive oil
1/4 cup lemon or lime juice
Assemble grilled taco, lettuce or other fixin' you might like, fish, mayo and salsa – enjoy!