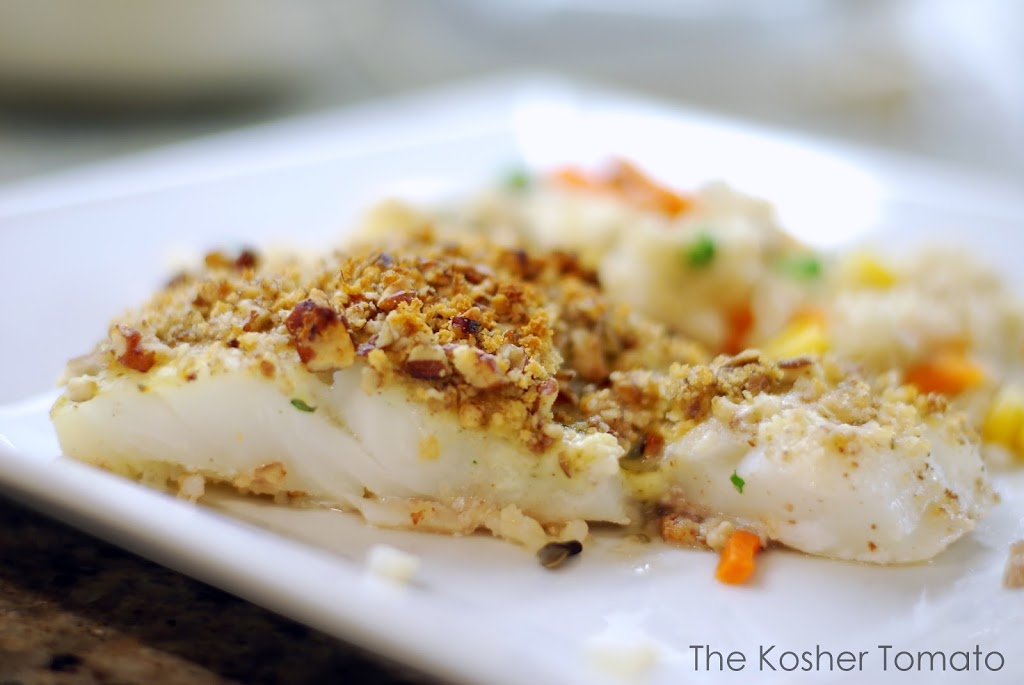 I'm always looking for different ways to prepare fish. 

The crunch that the pecans add to this dish are really satisfying when mixed with the flaky fish. The "paste" is very flavorful instead of just using beaten eggs.

I used a good jarred pesto, but feel free to really amp up the flavor by making your own. This would work really well with creamy and buttery mashed potatoes!

Pecan Crusted Cod

1 lb cod fish
1/2 cup whole wheat panko crumbs
1/2 cup pecans
1 Tbsp pesto
1tsp Dijon mustard
1/2 cup mayonnaise
1 tsp honey

1. Preheat the oven to 400F

2. Mix the pecans and panko bread crumbs together. Set aside.

3. Season the fish with salt, and mix the pesto, Dijon, mayo and honey to form a flavorful paste. Spread over the tops of the fish and crust with panko breadcrumb, pecan mixture.

4. Cook in oven for about 10 minutes. Tops should be toasted and fish should be flaky.