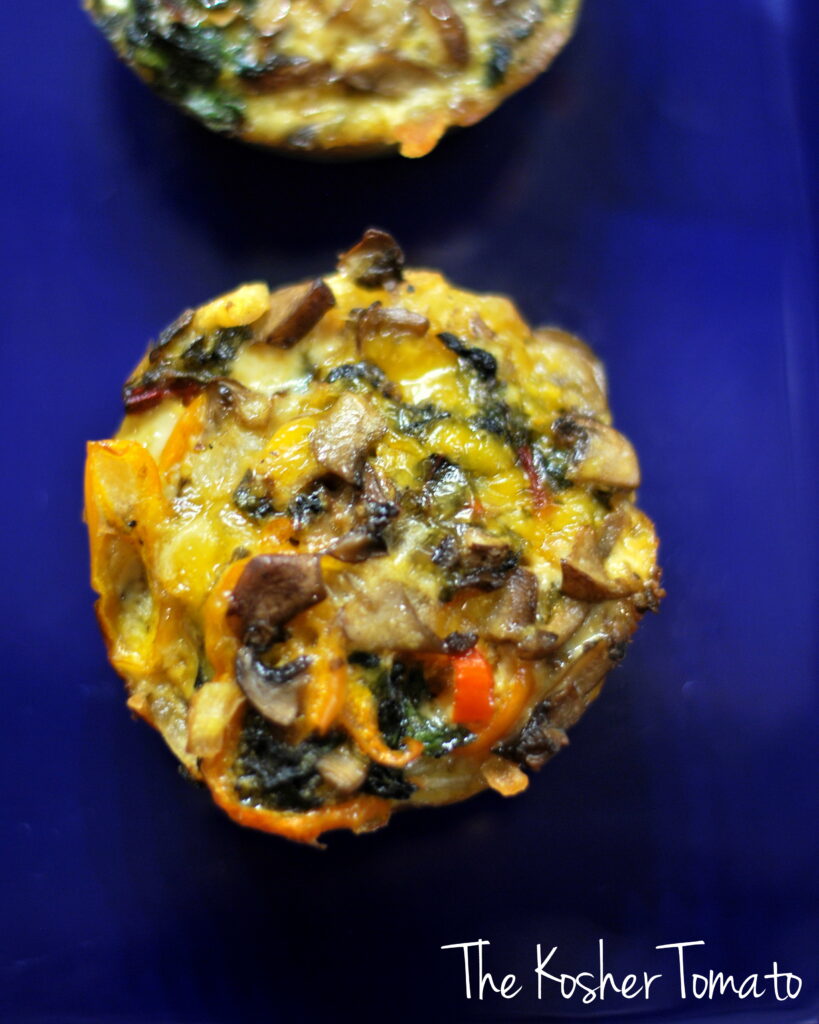 I recently started to meal prep for the week. On Sundays, I make as much as I can so that during the week I can just grab and go, and the majority of dinner is already made.
This breakfast idea was inspired from Can't Stay Out Of The Kitchen. Since I don't mix meat and dairy, and I have milk in my coffee each morning – I decided to leave out any type of meat, but you can certainly add it in. I have a hard time eating enough vegetables in my diet, so by incorporating swiss chard (a nutrient packed leafy green) I can enjoy it while eating it with others things I enjoy more.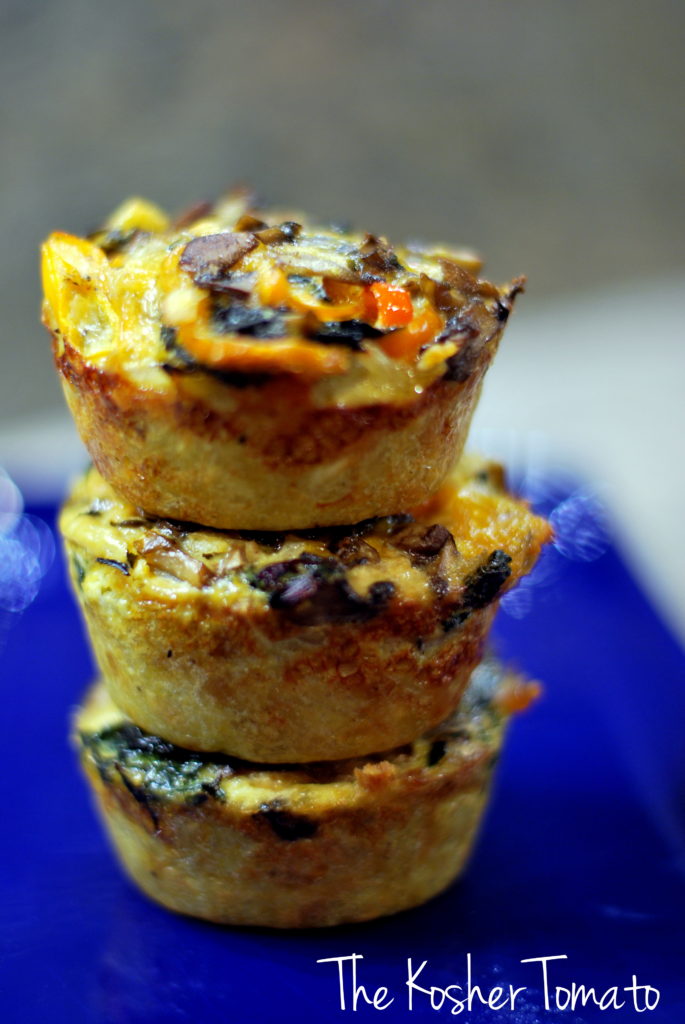 These are not only great for a grab and go breakfast, but could work for lunch, as well as for a buffet (Pot-luck Thanksgiving maybe?) Feel free to experiment with the fillers, it really is very versatile!
Mini Swiss Chard & Mushroom Quiche
Author:
If you are prepping them ahead for breakfast, under cook them a bit so they don't overcook when you re-heat them. Re-heat them for 35 seconds in the microwave. They keep well (covered) in the fridge for about 4 days. You can also freeze them, just wrap them individually with saran wrap and then into a ziploc bag.
Ingredients
10 oz, Baby Bella Mushroom package, sauteed
1/2 – 1 whole small onion, chopped and sauteed
1 cup, Sharp Cheddar – divided
1 large egg
20 oz, pre-shredded hash browns (whole bag of simply potatoes)
1 cup, liquid egg whites
1/2 cup, unsweetened almond milk
Salt & pepper, to taste
PAM spray, as needed
3 cups (before cooking), chopped and sauteed Swiss chard
1/4 cup sweet mini peppers, sliced (optional)
Instructions
Mix together hash browns, HALF cup of cheddar, egg and season with salt and pepper. Mix until combined. Add this mixture to 24 count muffin tin sprayed with PAM and press down into the pan. Bake at 400 for approximately 10-15 minutes, or until lightly browned.
In the meantime, mix sauteed mushrooms, onions and swiss chard in a bowl, and add the second half of the cheese, egg whites and almond milk. Season, and stir to combine.
Pour egg and veggie mixture over the hash brown crust, and cook at 400 for another 10-15 minutes, until the eggs are coagulated.