Jump to recipe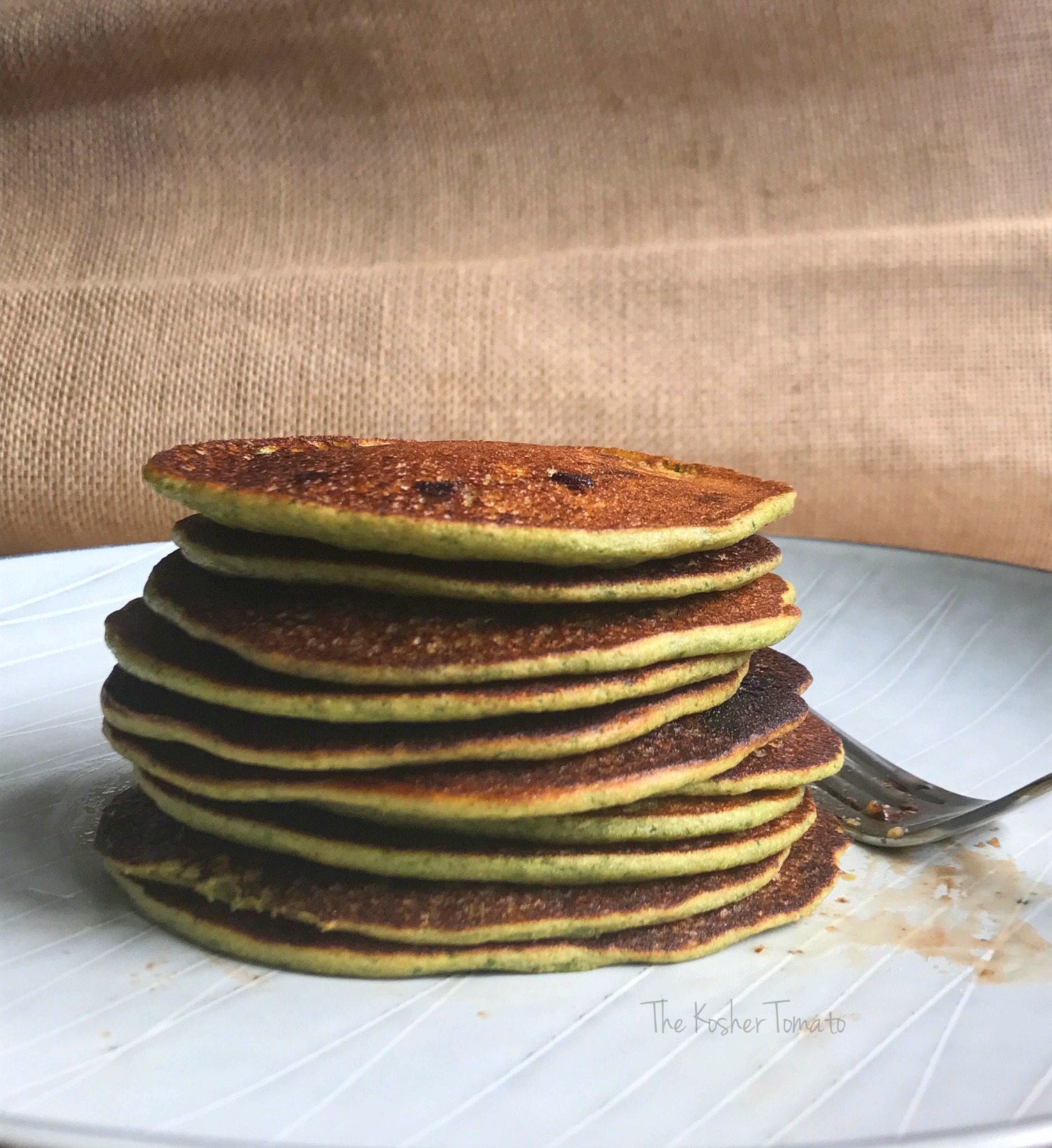 You know what I decided? I'm going to stop waiting for the perfect recipe, the perfect photo and the perfect time to post a new recipe. Who cares if it's not sophisticated, because this is real life. You know why I decided that?
You.
Yep! all of you amazing followers who send me direct messages letting me know that you want a recipe, no matter how simple it may be – even if it is semi homemade. I'm a busy mom of two who tries to run the blog along with having a full-time job, and keep the kitchen semi clean (that barely happens)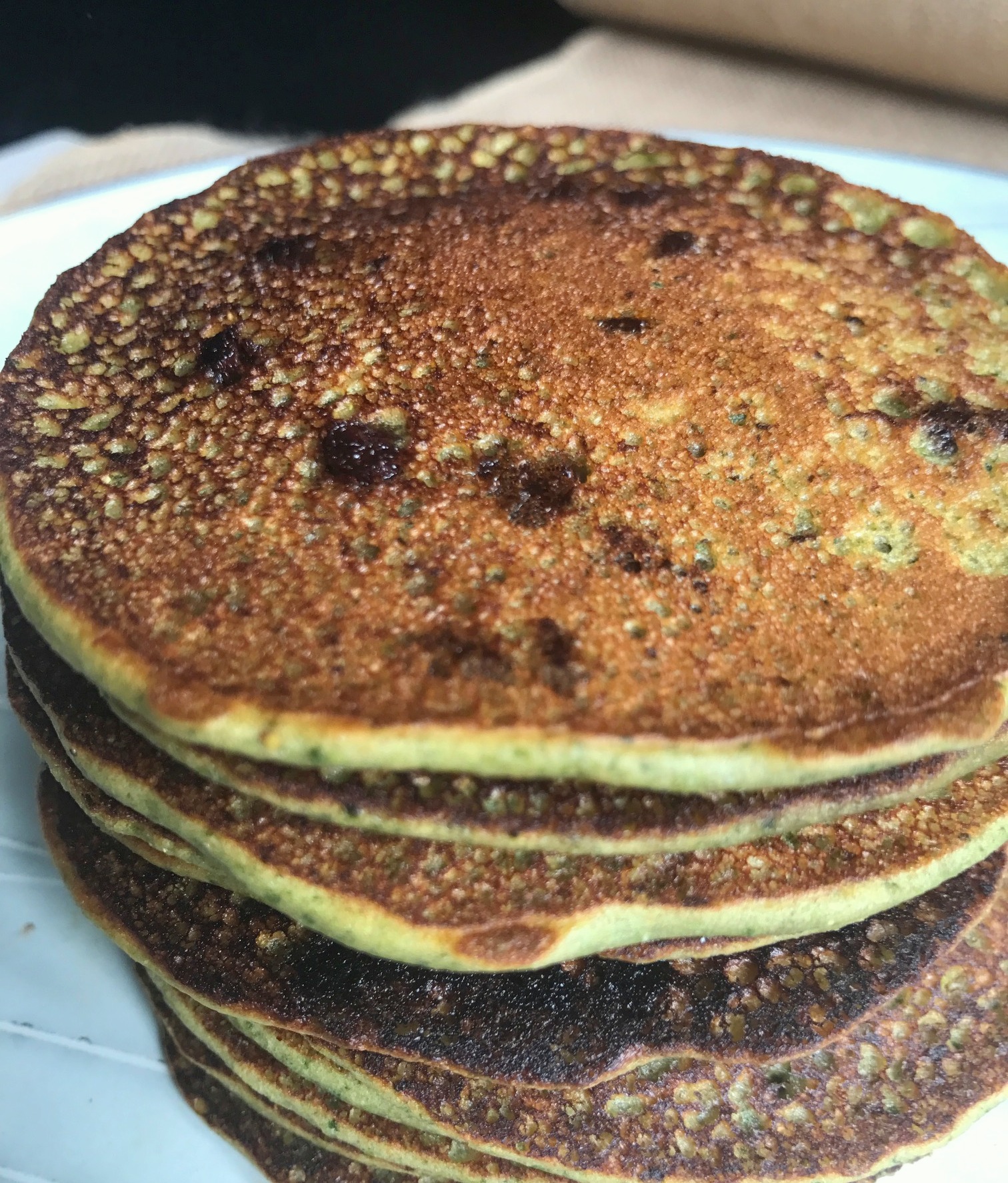 So here's a pretty simple, yet tasty way to get some greens into your kid's diets. Yes, I used a box mix. (Kodiak Cakes protein packed) #notsponsored! I just love the show shark tank and I love their products! Of course, you can make your own..but here's a solution if you're short on time!
Strawberry-Spinach Whole Grain Pancakes

Ingredients
2 cups Whole grain pancake mix- I used Kodiak Cakes, mixed with 2 cups milk - you can use water to keep it non dairy (pareve) or any boxed mix!
1 cup ripe strawberries
1 cup fresh spinach leaves
water, for blending
1/4 - 1/2 cup semi sweet mini chocolate chips
Instructions
Mix your pancake mix and set aside.
In a blender or food processor, blend the strawberries and spinach - with just enough water to facilitate the blending and puree until there are no lumps and it pretty smooth.
Add to your pancake mix and incorporate well. Fold in chocolate chips
Heat your griddle pan and spray with oil (I used coconut oil) and pour out 1/4 cup of the batter at a time. Allow to cook and get brown on both sides.
Serve with pure maple syrup, if desired - though the chocolate chips add just enough sweetness.