Jump to recipe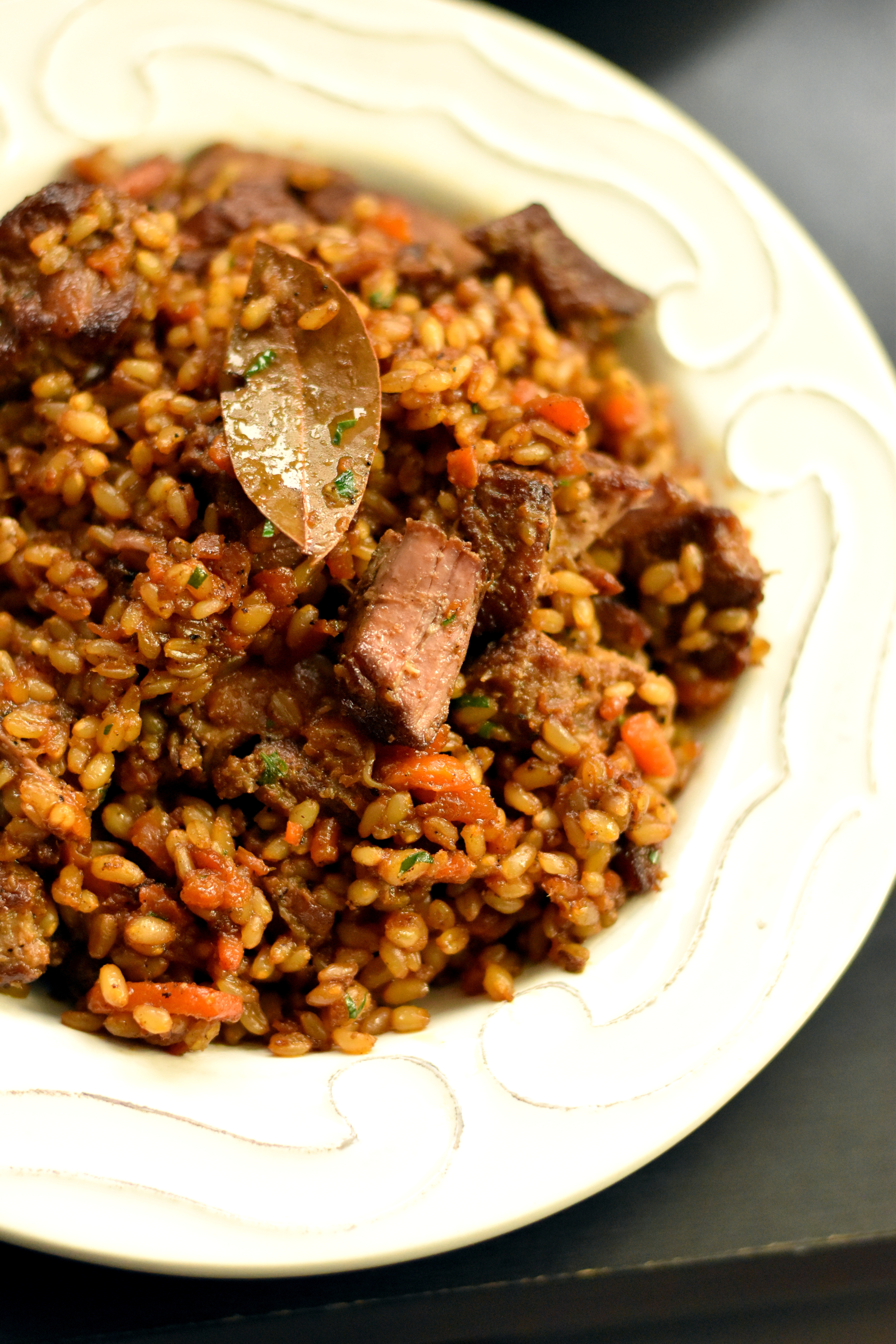 What is Plov?
Plov is a traditional meal from Uzbekistan which is located in Central Asia. I grew up in Forest Hills, Queens where there is a very large community of Bukharian Jews – which are Jews from this area and have a very interesting and mixed background. Their food is incredible! Full of exotic flavors and spice.  #cookinggoals
Not Traditional
Traditionally, long grain white rice is used and even whole heads of garlic are pushed into the rice as it cooks and delivers an outstanding aroma!
This version is nowhere near a traditional Plov, but growing up surrounded by these people and their cuisine has definitely inspired me to try to make it. I wanted to make it quick, for a weeknight meal and something my kids would eat! (and they did!) So I simplified it and cooked it rather quickly. I believe it is all in the technique of cooking.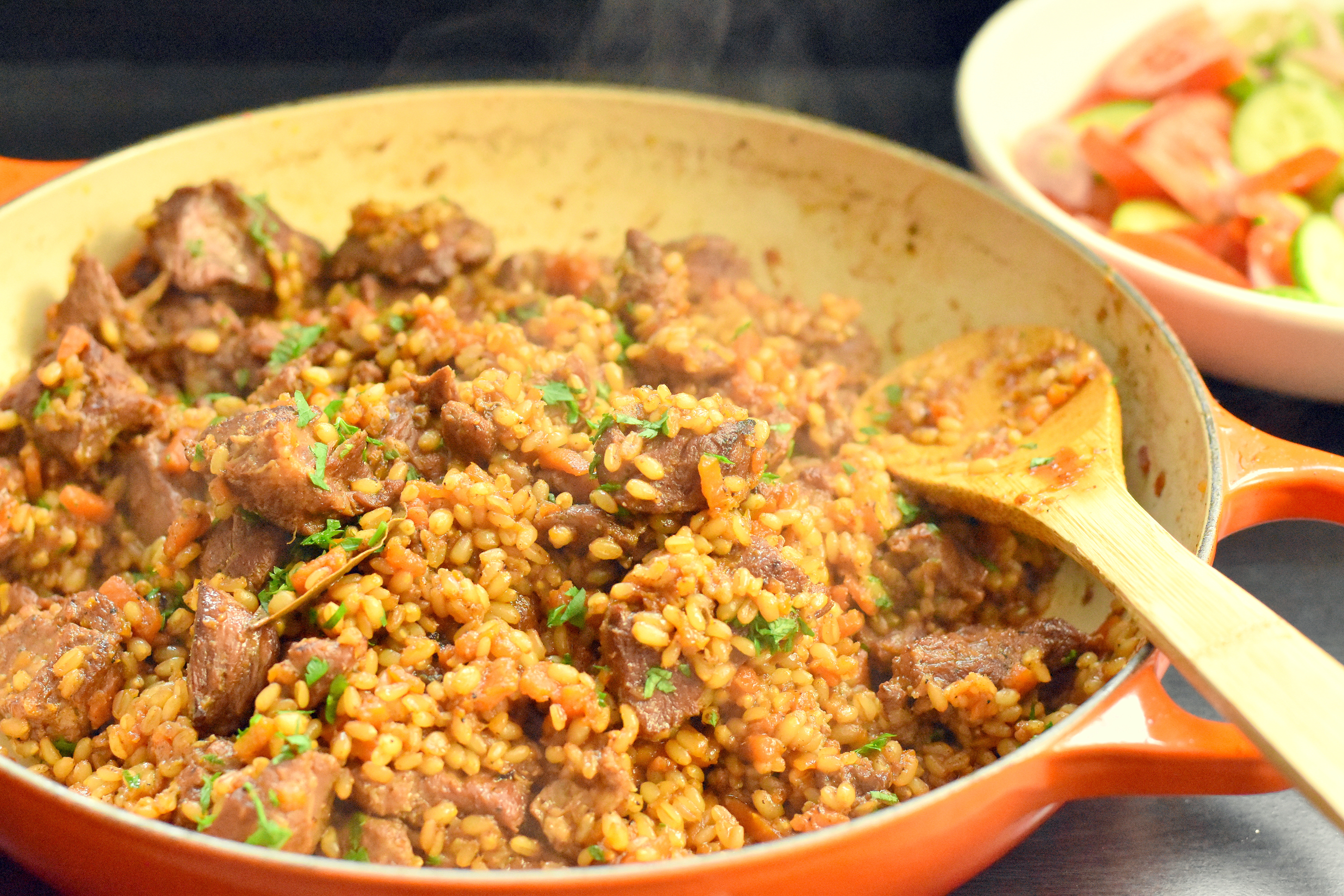 Make It Your Own
I don't see Kosher lamb near me too often – and while you can certainly make this with beef or chicken (for those non-lamb lovers) I really wanted to try to get that authentic flavor, so when I saw it – I knew what I would make with it.
Another thing I changed was instead of using rice, I wanted to try wheat berries. When wheat berries are ground, they are actually what produce whole wheat flour! So it's a great way to add in extra nutrition. I made another delicious recipe with them once which was a Wheatberry Salad with Blood Orange Poppy Vinaigrette  
It turns out that they work out so delicious in this recipe. Like I said, switch out the protein, and make it your own. I hope you make it and love it!
Quick Plov: Uzbek Inspired Lamb & Rice Pilaf

Ingredients
2 pounds lamb shoulder, cut into large chunks
1 Tbsp olive oil
1 tsp salt
1 tsp paprika
1 tsp coriander
1/2 tsp cumin
1 tsp granulated garlic
2 onions, diced
4 carrots, cut in thick julienne
1 1/2 cup wheatberries
2 bay leaves
5 1/4 cups water
Instructions
Season your lamb (or beef/chicken) with the spices and coat the chunks evenly throughout.
In a heavy bottomed pan, seared the lamb on all sides in olive oil until you develop a deep golden color.
Remove the lamb from the pan and reserve on a plate and saute the onions until translucent.
Add the lamb (and any juices) back in, along with the wheatberries, bay leaves and water.
Once the water reaches a boil, turn down the flame and simmer, covered, until the liquid has reduced by half.
At that point, add the carrots in and continue to simmer until most of the liquid has absorbed. (about 40 minutes) Turn off the flame and allow it to stay covered until ready to serve. Your lamb should be tender and the wheatberries a little chewy, but not hard to bite through. Enjoy!