Jump to recipe
Overview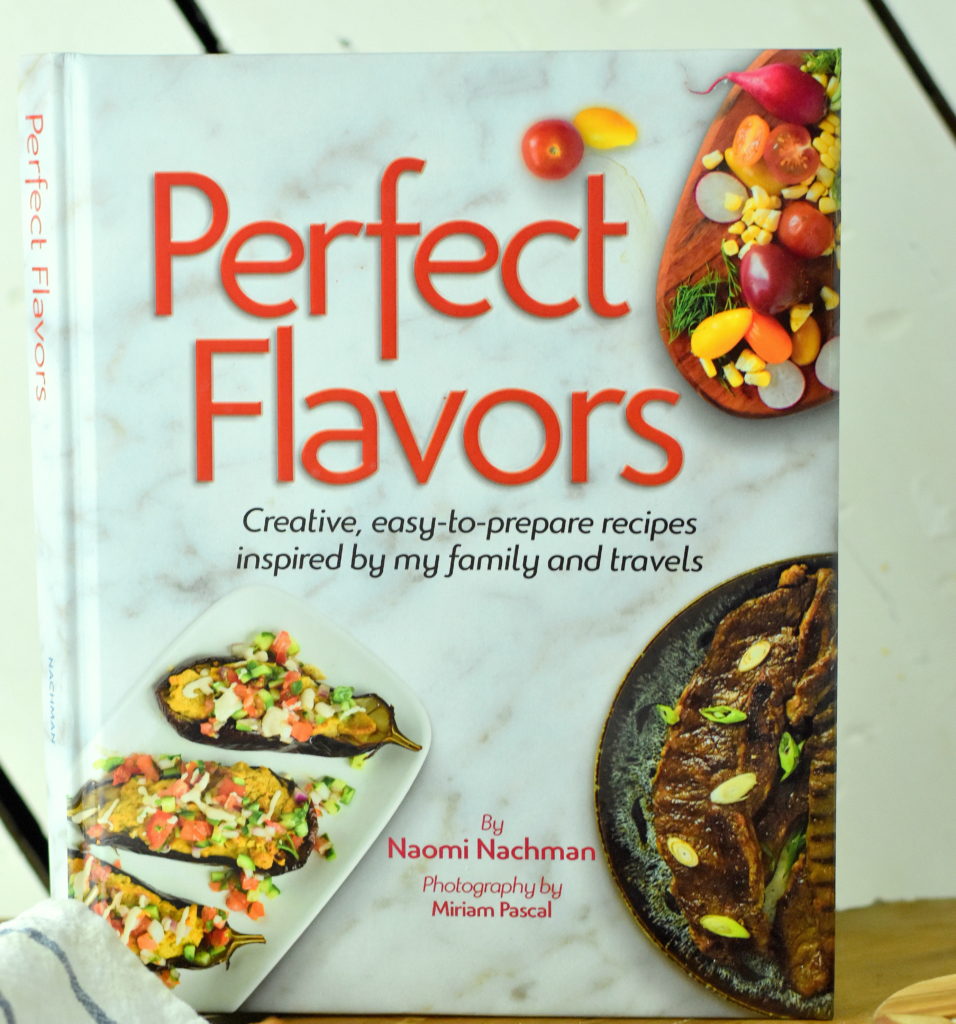 "Perfect Flavors" is the second cook book from Naomi Nachman, aka "The Aussie Gourmet". Her first cookbook was "Perfect for Pesach"[Passover] was a best seller. Naomi is a Personal Chef, food writer, recipe developer and brand ambassador for many companies. She hosts a weekly show called "Table for Two". In addition to that, she has travelled extensively with her family as well as with Kosher Tours which was a wonderful inspiration for this book filled with various cuisines.
A Complete Cookbook
More than 130 recipes with simple, yet approachable ingredients and elegant photographs. by Miriam Pascal of the blog Overtime Cook. Every recipe has full length photos that are really enticing. The book is really complete with dough, appetizers, salads, soups, fish, poultry, meat, dairy, sides and desserts! These all mix in some exotic flavors, but then also have some comforting classics.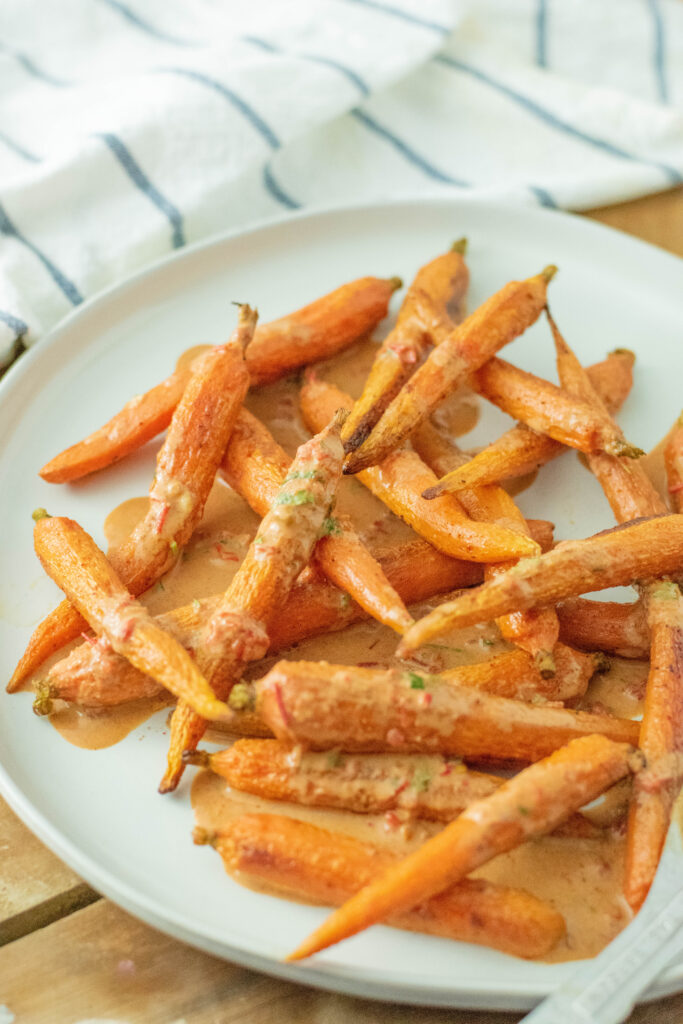 What's Included
I love that Naomi goes through her background of growing up in Australia to, her time working in a kibbutz in Israel and then how her passion of food was slowly ignited and started to grow and turn into what she has accomplished today.

Naomi made sure to go through all the basics before you start cooking; like what type of salt and eggs, as well as what ingredients can be used frozen or dried. As someone who takes knife skills very seriously myself, I appreciate that she mentioned about the care and maintenance of your knife which is too often forgotten.
"Perfect Flavors" was a great title choice for this book, since her first also had the word perfect in the title; but FLAVORS is what stands out to me. This book goes through so many flavors; some very simple, but work incredibly well together. Naomi also reminds you to make it your own and use the book as a guide, not a rule! Love that.
Some Of My Favorites
I know this is a lot, but I currently have these all tabbed to make!
Pina Colada Halibut
Hoisin Duck with Mango and Rice Noodles
Crispy Onion Chicken Fingers
Summer Chicken Salad
Sake Sea Bass
Southwestern Corn Soup
Red lentil Soup
New England Fish Chowder
Brisket Fries
Beer Glazed Wings
Thai Peanut Drumsticks
Mole Inspired Spare Ribs
Butternut Squash and Feta lasagna rollups
Berry Cheese Latkes
Chana Masala
Glazed Merlot Chocolate Cake
Tres Leches Cake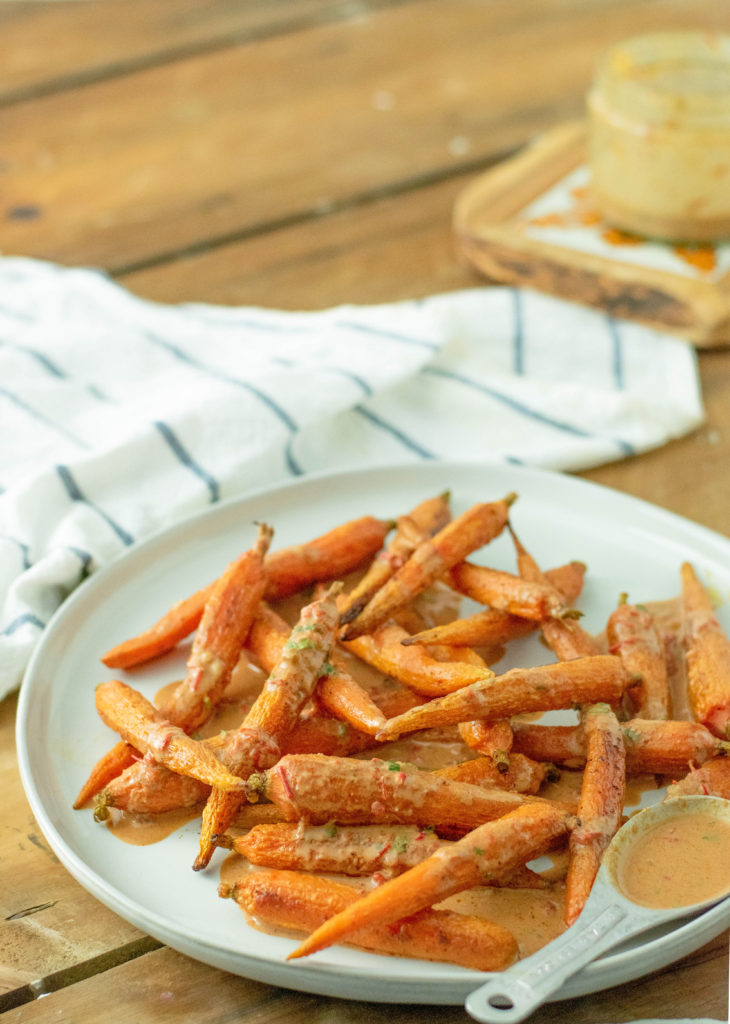 What Sets It Apart
This cookbook is all about incorporating more flavor into your regular meals , and doing it in an approachable manner. It's not trying to be all "fancy" It literally has a Creamy, Cheesy Tuna Casserole, but then also has ingredients like Fermented Miso, Gochujang, Hawaij and Lemongrass.
How It Inspired Me
Personally, this book inspired me to change up some of my dinner rotation and remember to keep it simple with some ingredients that pack a punch of flavor. Naomi does a great job of encouraging home cooks to try something new each week, and experiment. Expanding your palate is one way that makes good cooks, better cooks and Naomi nails it on the head in this cookbook. It's inspiring to see this type of rallying of Kosher cooks to try ingredients that they may not have tried before and get outside their comfort zone.
Making these Harissa carrots were delicious! This would be a great side dish for a weeknight or even holiday dinner.
How To Buy This Book
Disclosure: Amazon affiliate link. If you choose to purchase from my link, I would earn a commission at no additional cost to you. Thanks for supporting my blog while getting a cool book!

Perfect Flavors by Naomi Nachman: Harissa Carrots (reprinted with permission)

Ingredients
1 teaspoon cumin
1/2 teaspoon cinnamon
1/2 teaspoon paprika
2 Tablespoons olive oil
1 teaspoon salt
1 pound rainbow carrots, sliced in half lengthwise. (any carrot variety is delicious)
Harissa Dressing
4 Tablespoons tahini paste
1 Tablespoon harissa
1 teaspoon silan (date honey)
1 Tablespoon fresh lemon juice
1 teaspoon kosher salt
2 Tablespoons water
Instructions
Preheat oven to 400 F. Line 2 baking sheets with parchment paper; set aside.
In a medium bowl, mix together spices, oil, and carrots; toss well to coat carrots.
Place carrots on prepared baking sheets. Roast for 20 minutes.
Prepare the harissa dressing: In a small bowl, mix together the dressing ingredients.
Pour dressing over carrots right before serving.