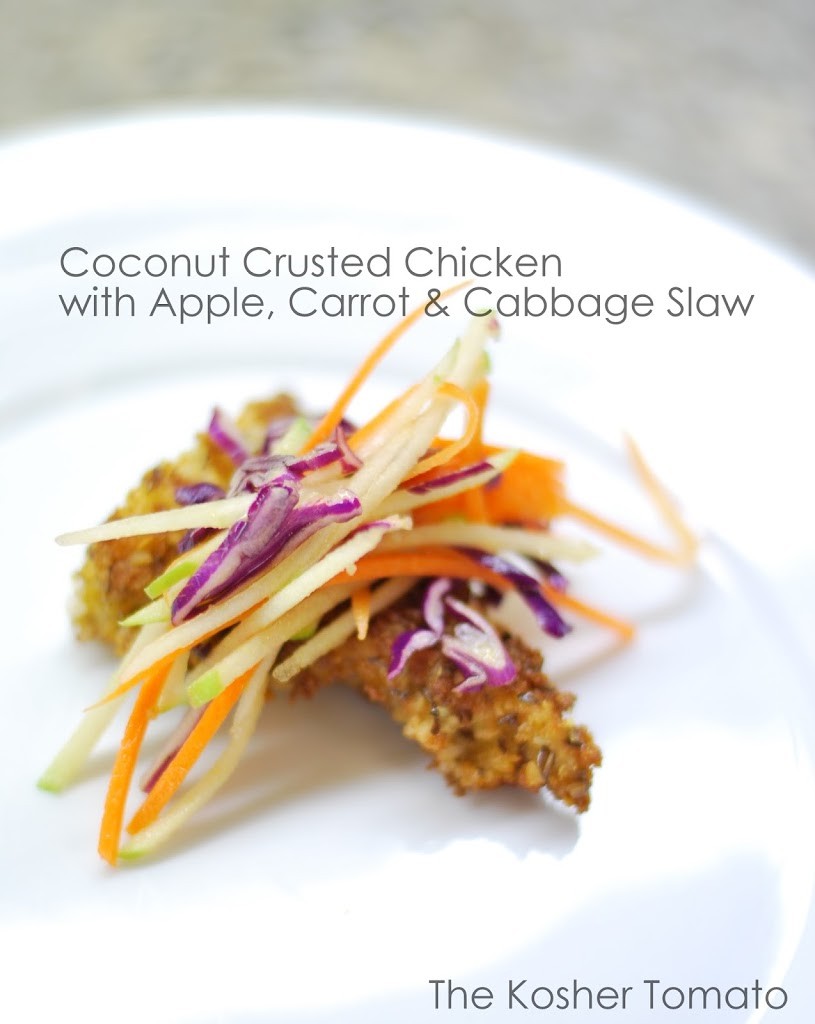 This is a simple breaded chicken which gets a little nutty and extra sweetness from the coconut – and the tangy slaw cuts through the grease of the fried chicken.
Ever since I once tried ground flax seeds in my breading mixture for chicken (or fish ) I always add it for health and not to mention the nutty flavor it imparts.
There isn't much of a recipe here, but the flavors work really well together. Keep adjusting what tastes good to you and serve it as a small appetizer or even a meal.
Coconut Crusted Chicken with Apple, Carrot & Cabbage Slaw
1 lb chicken, sliced thin
1 cup toasted panko bread crumbs
1 cup unsweetened desiccated coconut
For the slaw:
3 cabbage leave, julienned
Season chicken with onion, garlic and salt & pepper. Meanwhile, mix the breadcrumbs, coconut and flax together.
Dredge the chicken in egg and then coat with breadcrumb mixture. Fry in oil until golden brown on both sides. 
Meanwhile, mix the vegetables for the slaw together and allow to sit until all the chicken is finished cooking. Serve small portions for appetizers with slaw on top of chicken. Juices will blend and be heaven.