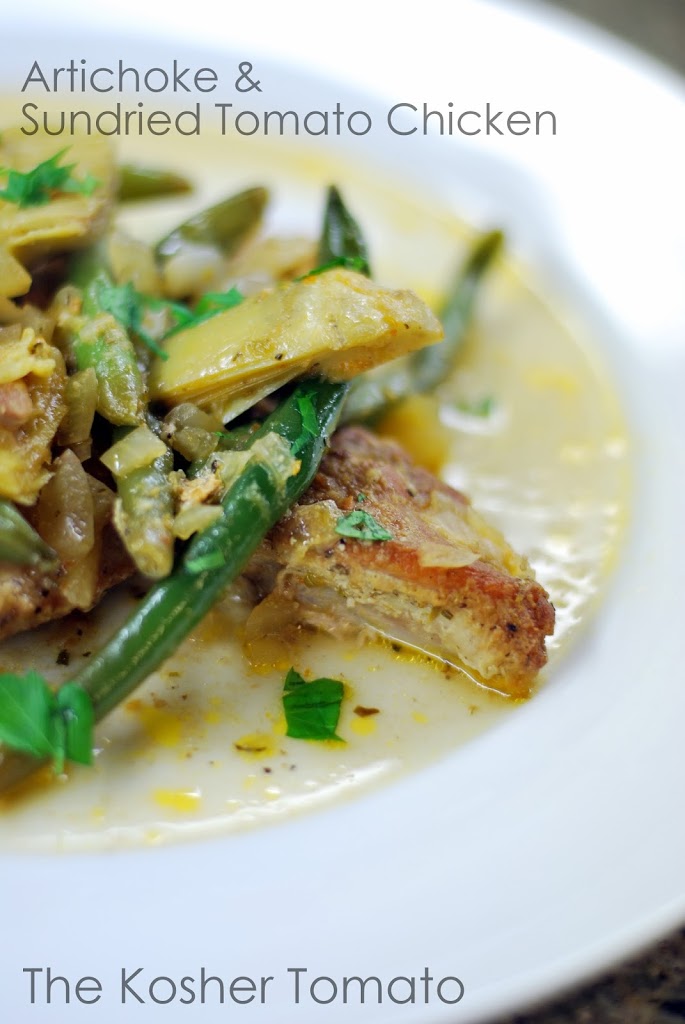 A friend at work was excited to share this new recipe she found and explained that she dumped it all in the crock pot. She said it turned out delicious.

When I was going to try it, I did not have enough time to put it in the crock pot, but I thought that by browning the chicken and artichokes, it would give it more depth of flavor.

I also thought it would be delicious to reduce with some dry white wine – and even though the alcohol cooks out, I didn't want to go there since I am pregnant with baby #2!!

The original recipe calls for whole sun dried tomatoes, but when I saw there was a paste – I opted for that instead. I love the flavor they give, but I am not a big fan of their texture.

Here is my version. Enjoy!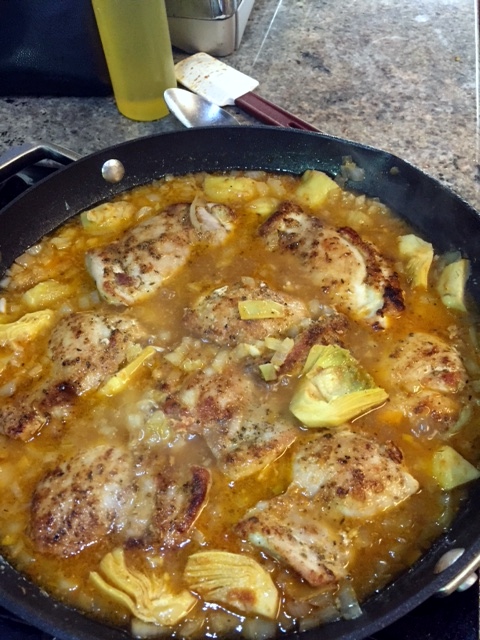 Artichoke & Sundried Tomato Chicken

4 to 6 boneless chicken thighs
salt and fresh ground pepper, to taste
½ tablespoon dried oregano
1 jar or can of artichoke hearts, drained, ⅓ cup liquid reserved
1/4 cup chicken stock/broth
1 Tbsp sun dried tomato paste (in squeeze tube)
4 cloves garlic, minced
1/2 small onion, diced small
⅓ cup artichoke hearts liquid
3 tablespoons chopped fresh parsley
Season chicken thighs with salt, pepper, and dried oregano. Brown on both sides and remove from pan and reserve.
Add artichoke hearts, onions and garlic and brown. Add sundried tomato paste. Reduce with artichoke liquid and chicken stock or broth. 
Add chicken back in the pan and simmer, covered until cooked all the way through. 
Finish with vegetable of your choice ( I used green beans) and fresh parsley.
See a quick video of the steps: