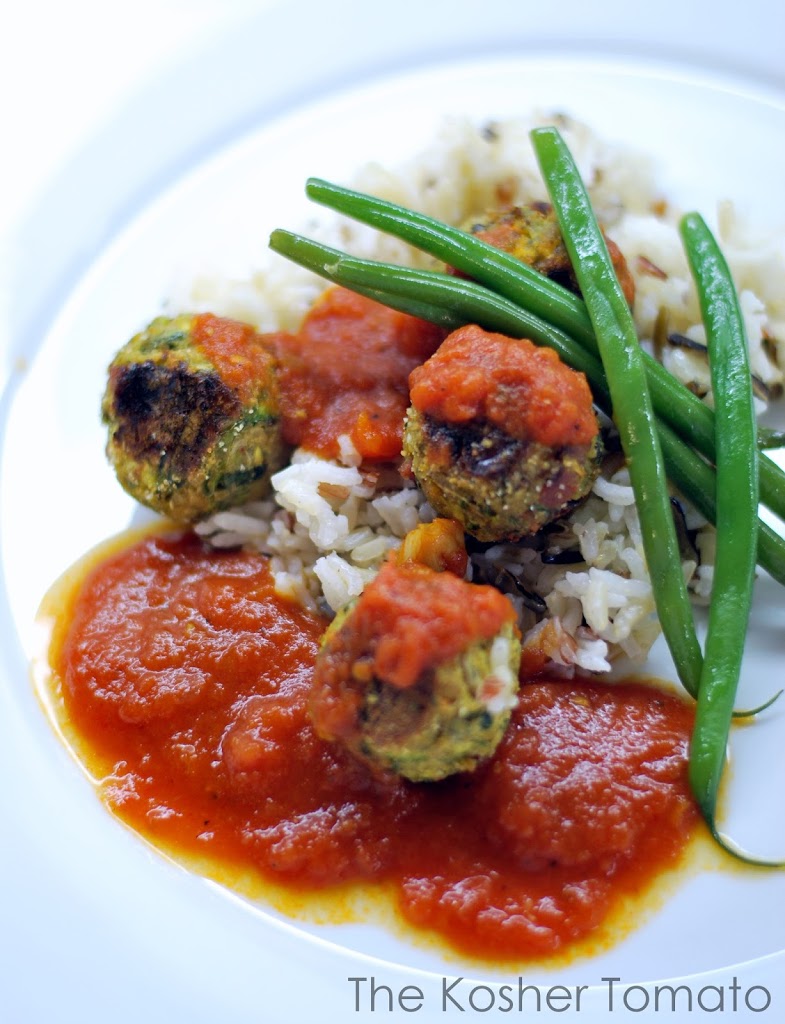 This is a good way to incorporate vegetables if you lack any, and eat them in a different way. A lot of people are into the "spiralized" zucchini instead of pasta, and that's one option for replacing pasta – but this gives you a replacement for your meatballs which can satisfy your vegetarian friends, and even you.

I like to serve this with rice instead of pasta, because it seems to absorb the sauce better. Also, my mom always served meatballs with fluffy flavorful rice, so this just seems more natural to me. You might even want to go crazy and make the spiralized vegetables as your pasta and serve this as your meat!

Feel free to incorporate more or different vegetables, and even different sauces. A good vegetable to add in here would be caramelized mushrooms. I did not have them on hand while testing the recipe, but it makes for a great meaty flavor and mouth feel.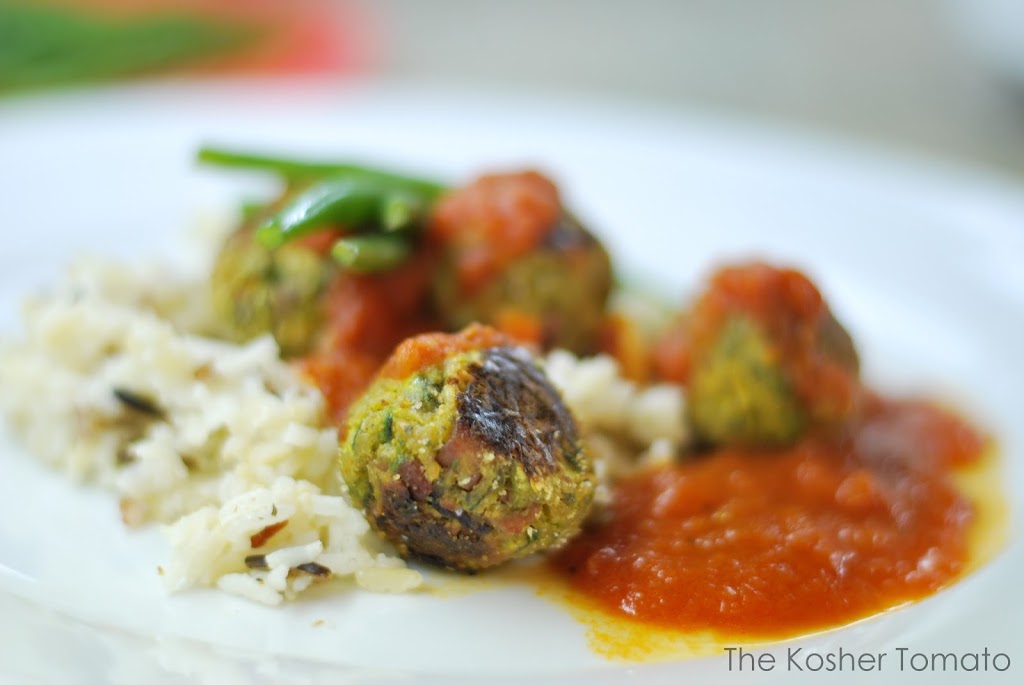 Zucchini "Meat" Balls

1 large zucchini, shredded (go around the zucchini and stop when you get to the seeds)
1/2 cup chick peas, drained well and mashed well
1 small onion, grated on a box grater
1 tsp garlic, minced
1/4 cup bread crumbs 
1 egg, beaten
salt & pepper to taste
1/2 tsp onion powder
1/2 tsp garlic powder
1/2 tsp paprika
1 Tablespoon olive oil for pan frying.

1. Mix all ingredients well and squeeze out excess liquid. Form into 1 inch balls. (you may want to test out a small patty first, by pan frying it to check for flavor) 

2. Get you pan very hot first, add oil and then pan fry all the balls until golden brown on all sides. Serve with your favorite sauce, over rice, pasta or even in a pita like falafel!