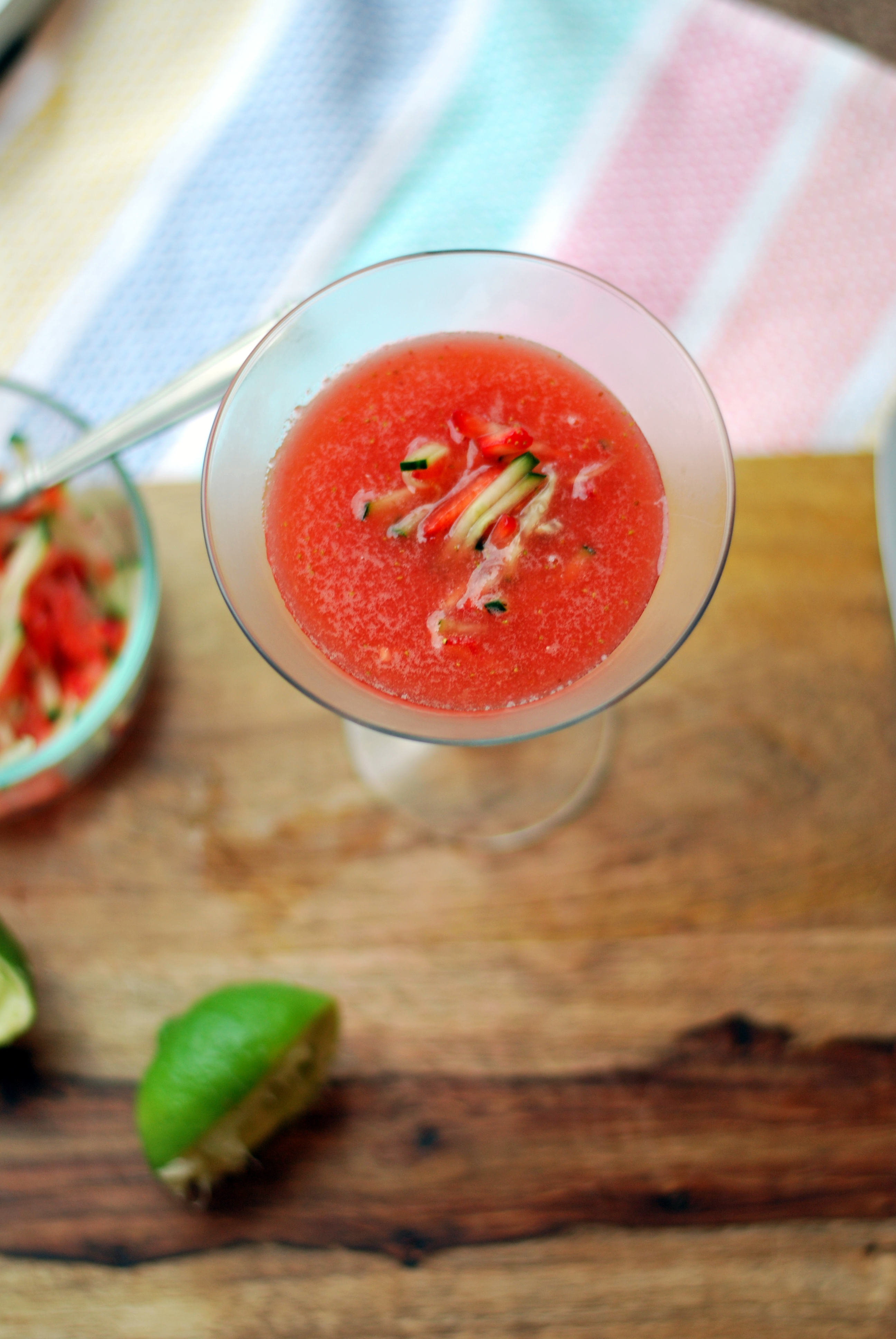 When I was pregnant with our first girl, I remember drinking this "mocktail" at a restaurant one night, and it was so good that I didn't even miss the alcohol. I am not much of a drinker anyway, but if you throw a fruity combo into the mix, I usually will go for it. 
I vividly remember the garnish, because it was tiny diced cucumber and strawberry, possibly some mint and it stood out because it was vibrant and crunchy. I decided to julienne the garnish instead, which is like little tiny matchsticks. Sometimes, the majority of what makes the drink is actually the garnish! 
This is my variation of the drink I will call Strawberry Cucumber Limeade. I am not sure exactly what was in it, but I tried it for our New Year's Eve Party and it was very refreshing.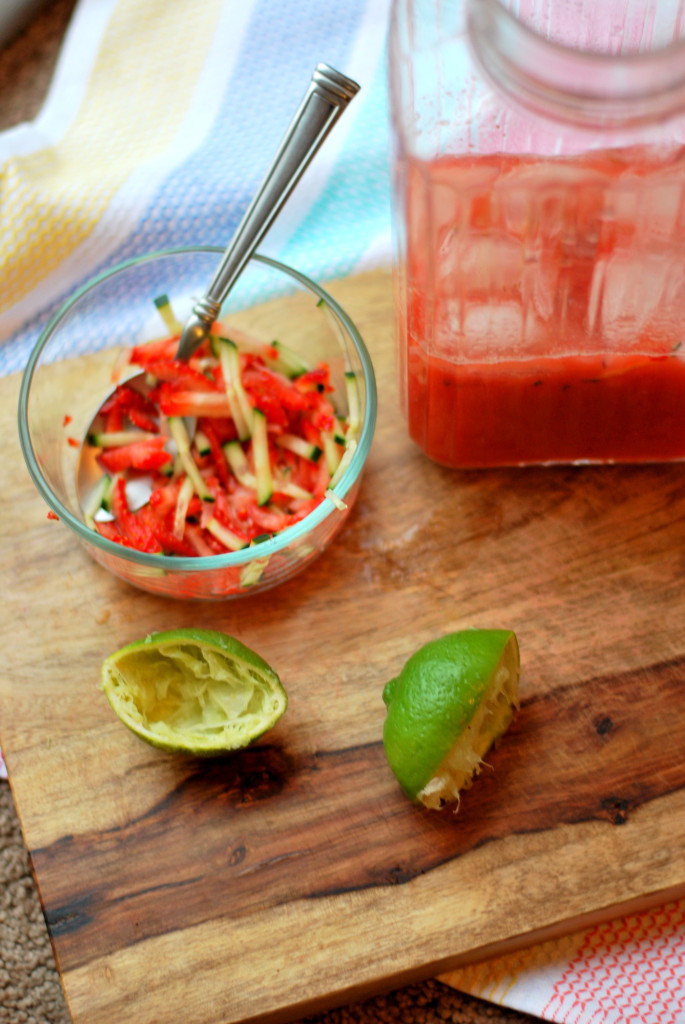 Strawberry Cucumber Limeade
Author:
Ingredients
1 pound package strawberries, hulled. Reserve 1 Tablespoon (julienned) for garnish
1 European cucumber, unpeeled. Reserve 1 Tablespoon (julienned) for garnish
3 limes, squeezed
1 lemon, squeezed
3/4 granulated sugar
4 cups water
1 cup ice
Instructions
Make a simple syrup by combining the sugar and water and simmer until sugar is dissolved. Allow to cool.
Roughly chop the strawberries and cucumbers (separating the garnish) and throw into your blender or food processor, with lime and lemon juice. Pulse until smooth.
Using a fine mesh strainer, strain this mixture and pour into pitcher.
Puree the ice and cooled simple syrup until the ice has been crushed and pour into pitcher. Mix well.
Allow to sit for 1 hour before serving. Serve in chilled glass and top with julienne garnish.