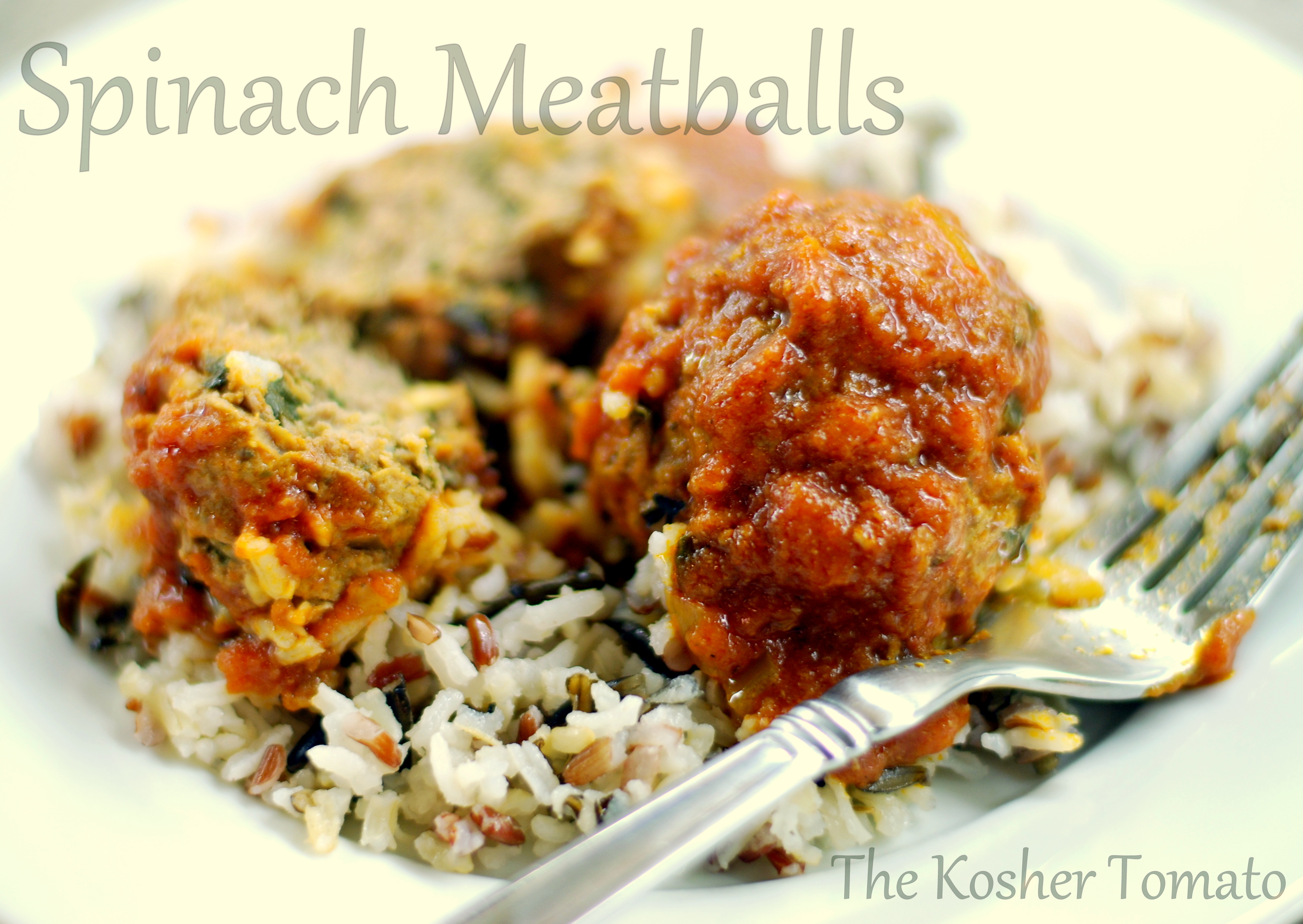 My mom is a great cook. Which is really ironic, because I have repeatedly heard the story about how she used to come home from school and see my grandmother throwing spaghetti on the wall to see if it was done. (She no longer does this, and is an excellent cook) 🙂
Clearly, my mom's first experiences of cooking were not the most accurate. She later learned to cook from my dad – and it paid off! This post is all about a meal I will never forget: My mom's meatballs. She kept them rather simple and cooked green beans in the sauce with them, but they were so comforting.
They were incredible.
The thing about keeping kosher is that you can't mix meat and dairy. This poses a challenge for many recipes that call for that exact combination. A perfect example would be with traditional Italian style meatballs. While I have never had them myself, I am told that they are extremely tender and some believe it is the milk that is added to the bread crumbs which helps that. While I wouldn't know the difference, I can say that these meatballs are soft and delicious, MINUS THE DAIRY! I tweaked my mom's version by adding spinach to them so I sneak in some greens when my daughter eats them 😉


Spinach Stuffed Meat Balls
1 pound ground beef (I use 80/20)
1 small Spanish onion (I put this in raw, but if you saute them first in olive oil, it will make the meatballs even softer similar to what I do with matzah balls here: Caramelized Onion Stuffed Matzah Balls)
1 Tbsp chopped garlic
1 1/2 – 2 cups chopped spinach leaves
1 Tbsp onion powder
1 Tbsp garlic powder
1 Tbsp Chile powder
1 Tsp dried oregano
1 tsp cumin powder
Salt & pepper – to taste
Mix all ingredients together and allow to sit about 10 minutes (

while you prepare something else for dinner – rice, pasta, etc)

Form into 2 inch balls

(I find the bigger they are, the softer they are)

Heat up your homemade sauce in a sautoir and drop the meatballs in the sauce. ( Since this was a weeknight meal for me, I used my favorite jar sauce: Victoria Marinara Sauce. )

Cover and allow to cook on low to medium heat until the meatballs are cooked through and the sauce has reduced a bit. Approximately 20-25 minutes.
Please Share YOUR favorite meatball recipe!