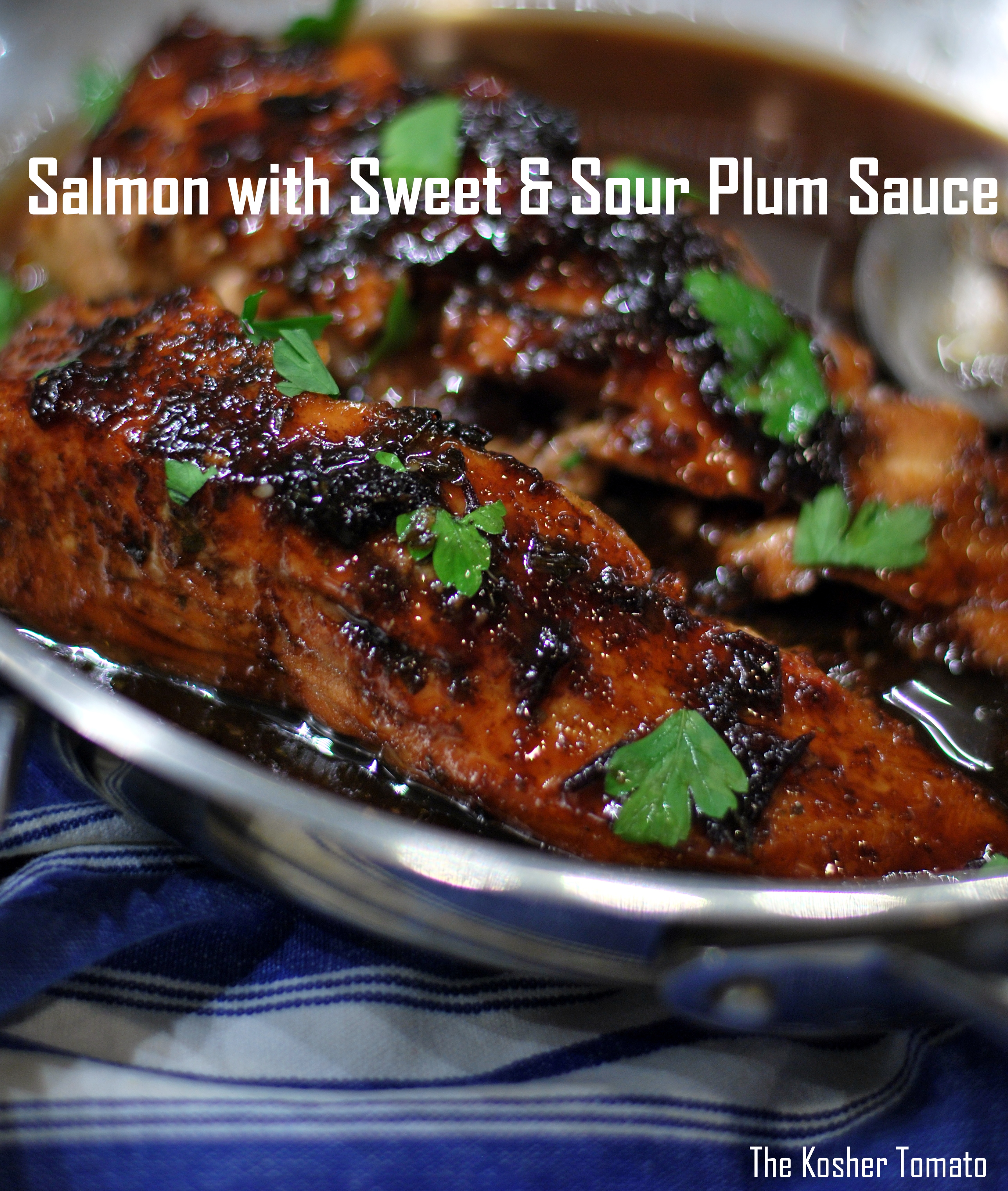 If you follow me on social media, this would look familiar. I just made this up one night for dinner – and it came out great! Sticky on top, moist, juicy and flavorful! I wasn't expecting to blog about it, so my photo was just taken in poor lighting and on my iphone. So, here's round two!
I am happy to share this recipe with you because it's so easy. The fattiness of the salmon lends itself well to a sweet and sour sauce to cut through that, and is the perfect balance. oh, and if you don't love fish, this is a great one to try because it doesn't taste fishy at all!
I buy my salmon with the skin still on it, and I like to cook it with it on because it gives it more flavor. When it's ready to eat, I simply slide the salmon away from the skin. (it's very easy) if you would like to remove it raw, I have a video on that.
If you make this, make sure to tag me on instagram. I'd love to see!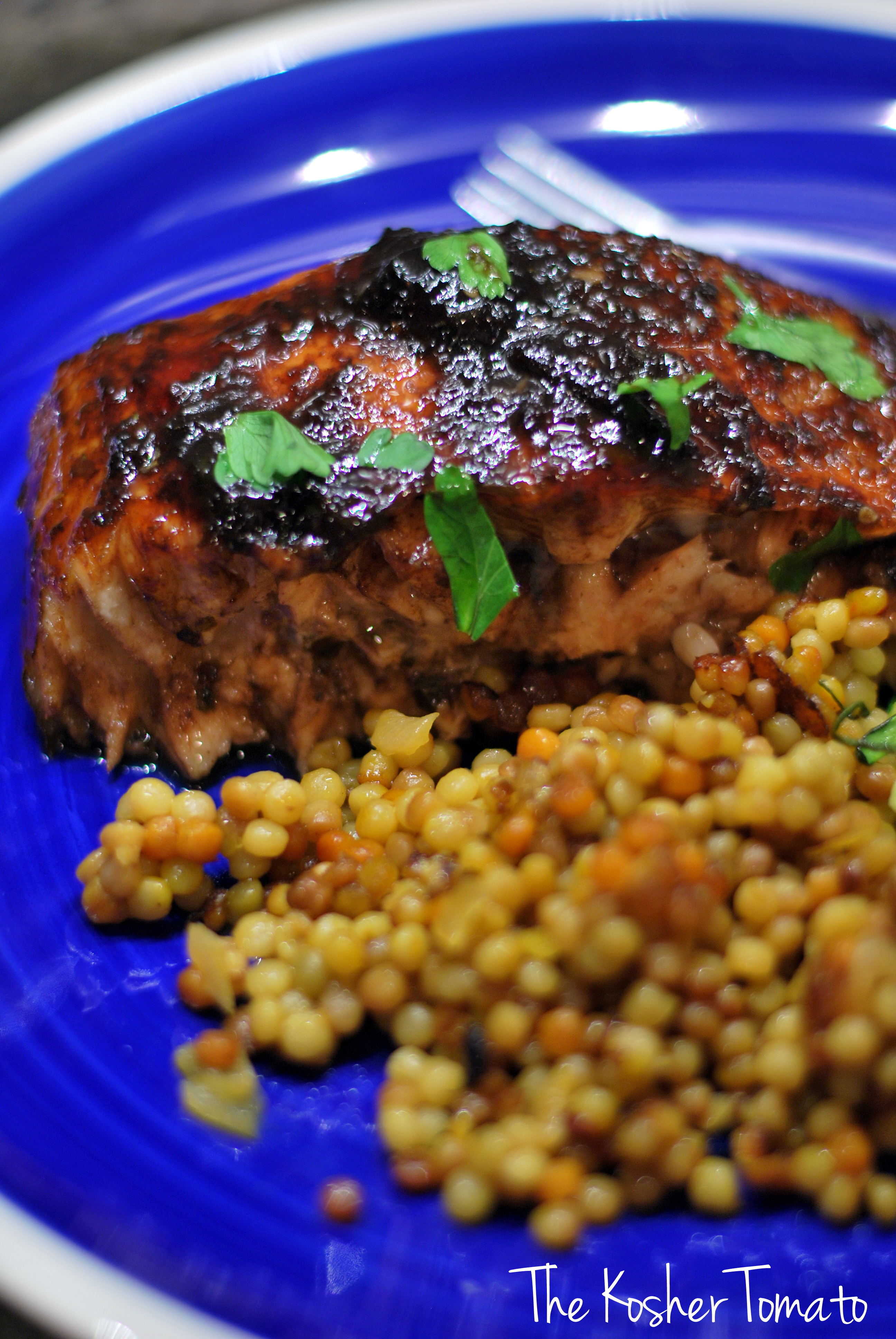 Salmon with Sweet & Sour Plum Sauce
Author:
Ingredients
1 pound salmon, skin on (you can remove if you wish, check out my video)
Kosher salt & freshly cracked black pepper – to taste
1/4 teaspoon garlic powder
1/4 teaspoon onion powder
1/4 teaspoon freeze dried basil
1 small jar (approx 9 oz) of plum preserves
1/4 cup good balsamic vinegar
Chopped parsley, for garnish if desired.
Instructions
Preheat your oven to 375 degrees. If you have a convection oven, I recommend you use that at the same temperature.
Season the salmon with salt, pepper, garlic and onion powder. In a small bowl, mix the plum preserves and balsamic vinegar and pour over salmon. Sprinkle the top with the freeze dried basil
Bake in oven for approximately 10 minutes. (7 – 8 minutes if you have a convection oven.) The inside; middle of the salmon should be opaque and spring back to the touch and the top should look like my photo. Caramelized and sticky.
Top with chopped parsley, if using