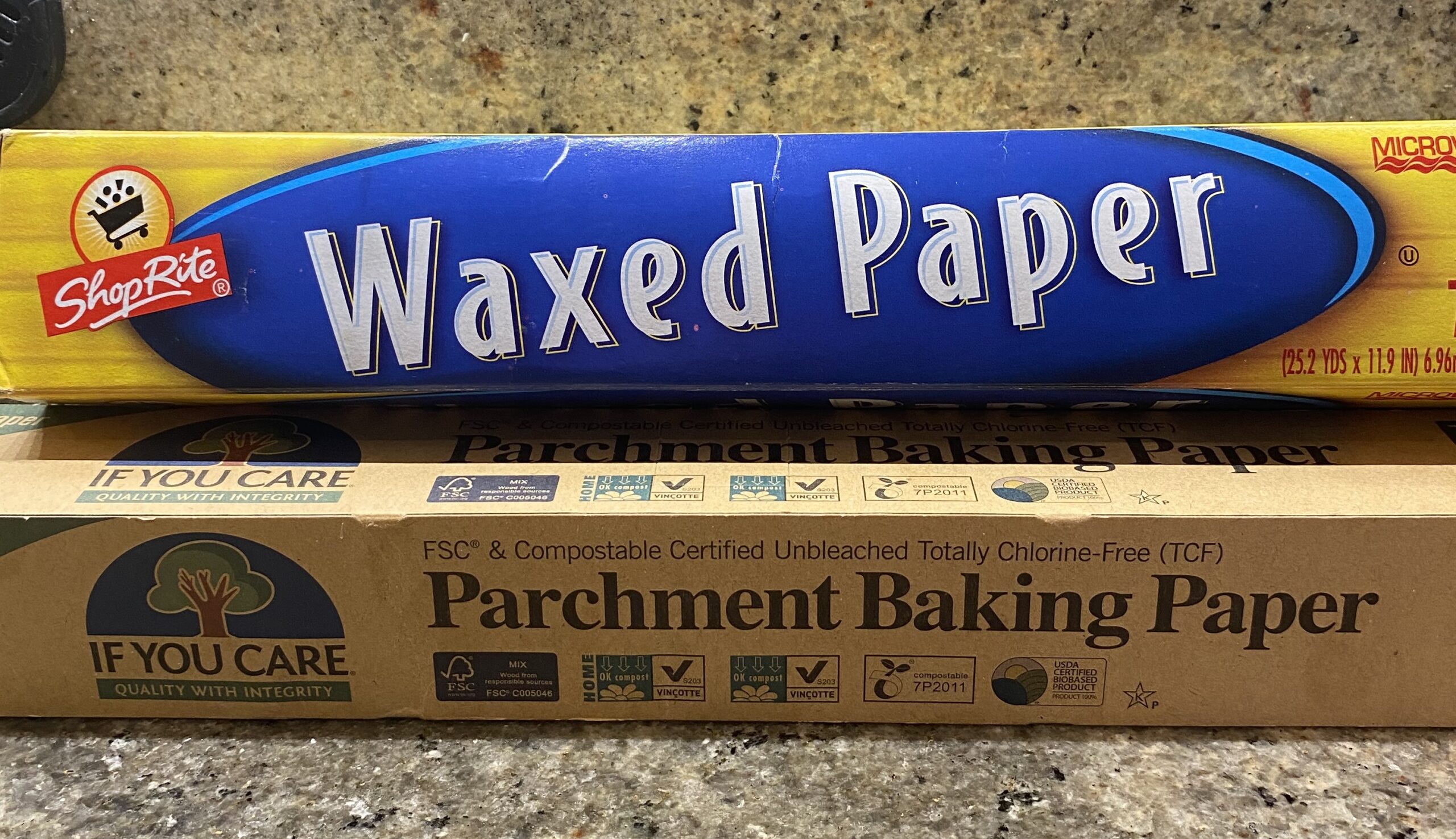 Have you ever wondered about all the different kitchen papers and when to use them? Let me break it down for you!
I was also asked about cooking straight on the pan. You certainly can, and it helps with heat transfer if you are using aluminum or stainless steel pans – you just have more to clean up! Which by the way, bon-ami and barkeeper's friend are good for cleaning pots, pans and sheet pans.


Wax Paper

This has a food safe wax added which helps it be non-stick, but not oven safe. Microwave is okay and it's good for wrapping sandwiches, rolling dough, working with chocolate or candies, covering ice cream to prevent freezer burn, or using as a breading station on your countertop. Think of it for messy foods.


Parchment Paper
This has food grade silicone, making it non-stick. It is reusable and you can recyle it. It is oven safe up to 425 degrees F. This works in the microwave too. This is great for roasting vegetables or baking. You can find this bleached (white) or unbleached. (brown). This could be used for most items in the oven for easy cleanup.  (I tend to use this the most)


Freezer Paper
Similar to wax paper, it has food safe wax, but only on one side. It's also thicker which is helpful for keeping items in the freezer protected. The waxy side helps prevent moisture loss and you can write on the other side.
Foil
This is a thin sheet of aluminum and is good for grilled foods (on the grates for delicate foods like fish or veggies that would slip through), using in the broiler, tenting foods when you want to keep them warm while resting, Specifically ones labeled "non stick" you want to place food on the dull side. Otherwise. either side is fine. Obviously, no microwave!
Silicone Baking Mats
This is primarily used in baking and has good heat distribution. It's reusable and can heat up to 450 – 480 degrees F.  Popular ones are called  Silpat