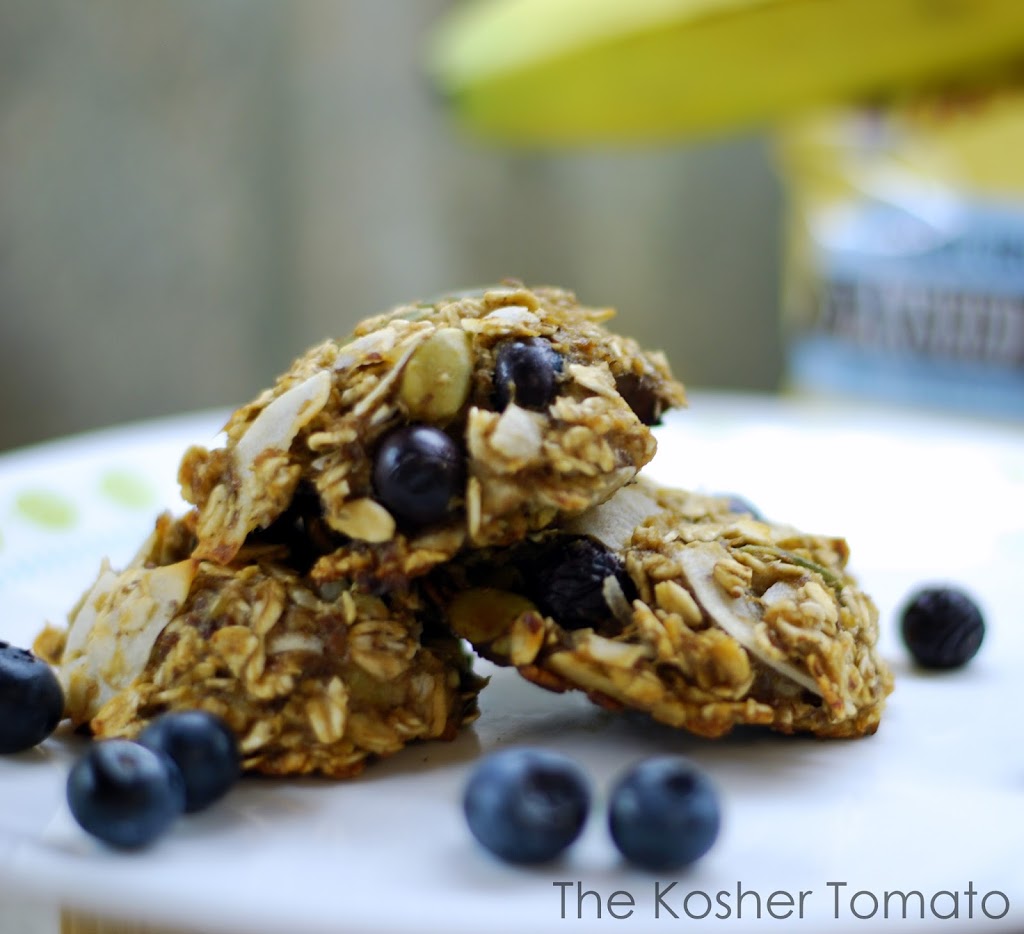 I cannot take credit for this little bite of heaven. I was inspired by a fitness blogger I follow: Sarah Fit. I love watching her videos, and on one of them, she shared this simple recipe.

I love that it doesn't have extra added sugar and it satisfies that sweet tooth!

I believe she calls it a breakfast "cookie"- but I made them a bit smaller and call them a "bite" – that way it gives me an excuse to eat more than one!


Blueberry-Coconut Bites
Makes 12-15

3 Small Bananas
1 C apple sauce
1 Tbsp ground flax seed
2 cups quick cooking oats
1/2 cup coconut chips – not shredded
1/2 cup blueberries
1/4 cup almond milk (or fat free milk. Use coconut milk to make them dairy free!)
splash vanilla
pinch salt
almonds or pumpkin seeds

1. Blend the bananas and apple sauce together and mix the flaxseed, oats and milk together. Fold in the coconut chips, almonds and blueberries.

2. Bake at 350F for 15-20 minutes or until golden brown.