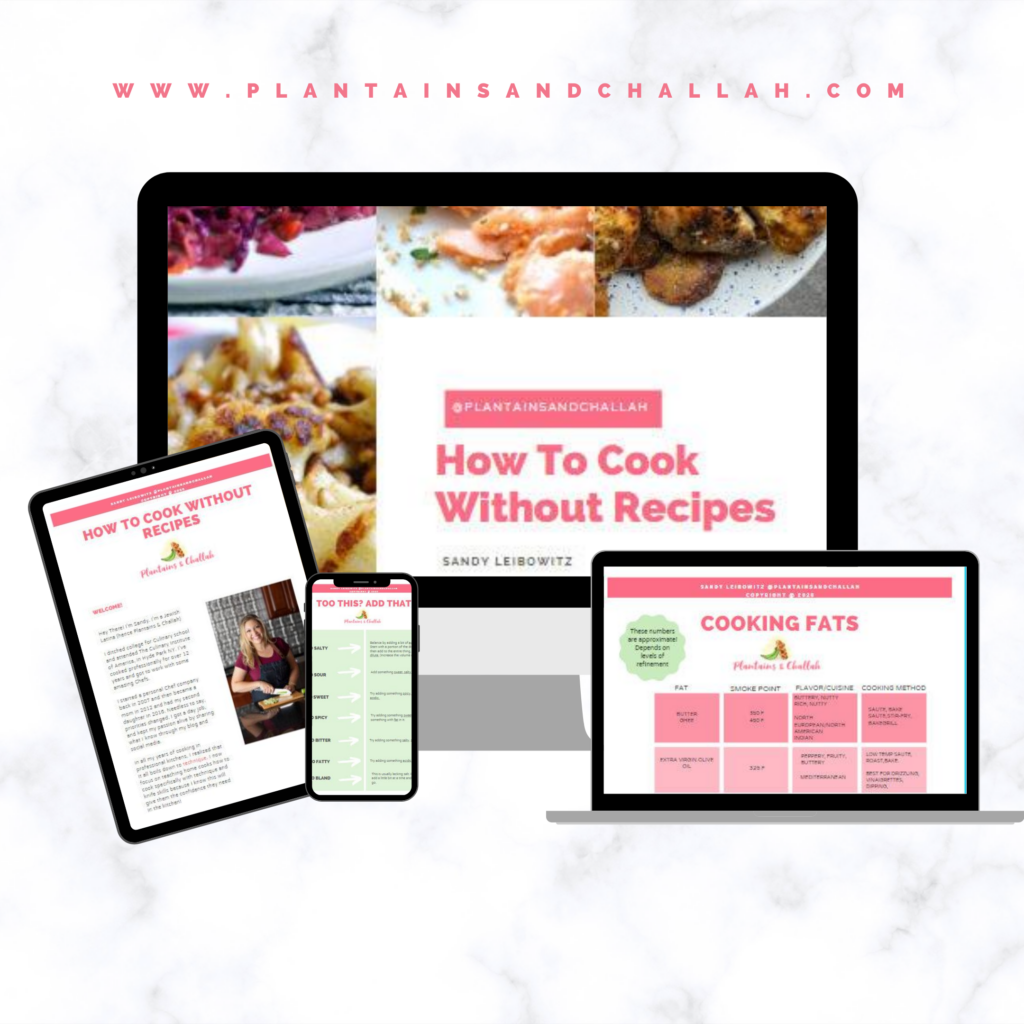 Have you ever followed a recipe exactly only to be disappointed with the results? Do you stick to making the same 10 or 15 meals over and over again?
Recipes are merely a guideline of how to prepare a dish, but you can quickly get stuck in that box! Once you understand the cooking methods and techniques, you can use recipes as inspiration and veer off onto your own path!
This "How to Cook Without Recipes" guide will help you because you will you learn to start cooking intuitively instead of stuck within the confines of the recipe.
Imagine being able to come up with things that you want, change a recipe based on what you have, or fix something that doesn't taste quite right.
The 16 page guide covers:
Understanding how to approach recipes.

Mise en place and workflow.

Details of the four pillars of cooking.

Cooking Methods explained and what they're used for.

Cooking tips for all methods.

Cooking with your senses and how this makes you a better cook.

Cooking Fat chart including smoke points, cuisine and cooking method

Too this? Add that! chart
$14 payable via Paypal
*Note: once I receive your payment, you will receive the guide within 24 hours. Include your e-mail address